Planning a Trip to Egypt
Where is Egypt?
when is the best time to visit Egypt?
Why should I visit Egypt?
what to visit in Egypt?
Dos & don'ts of Egypt
Whenever we travel to a different country or state we always try to make the best of our trip, whether by booking the best package, checking out the best price or choosing a Competent and quality providing Tour Operator. One essential step is the Preparation and the planning that happens in the background. Today we will answer the most asked question when and provide you with a comprehensive travel guide to help you plan your trip to Egypt and create the best Egypt travel experience possible

Where is Egypt?
One of the First steps of Planning your Trip to Egypt & a frequently asked question is where is Egypt Located. Egypt Lies within The dark continent, of Africa. Situated in the northeast corner of Africa. Egypt Enjoys a very special place in the continent as it is bordered by the Giza trip & Israel from the Northeast, the Gulf of Aqaba & the red sea from the east, Sudan to the South, Libya to the West and finally The beautiful Mediterranean Sea from the north. Moreover, Egypt has the Longest History of any country with a heritage dating back to the 6th - 4th millennia BC assuring an Egypt Sightseeing Experience filled with Marvel, Intrigue & History. The official language of Egypt is Arabic & the Majority Religion is Islam. With a population of over 95 million inhabitants who live near the Nile banks which are around 40,000 square kilometers, assuring that You'll have plenty to Explore and Great companionship & hospitality along with your trip.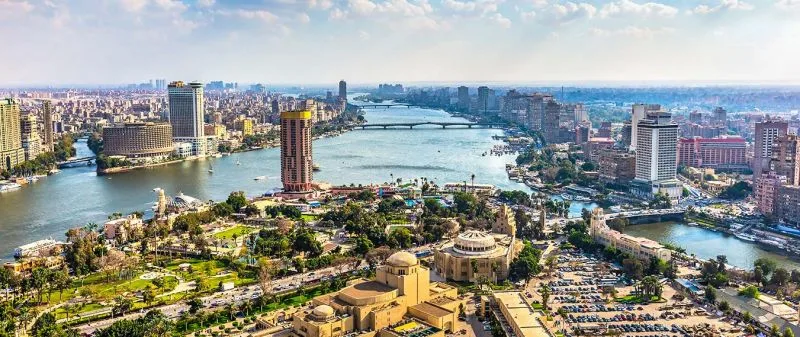 When should I visit Egypt?
As the saying goes timing is key, this statement is especially true when you plan any trip in General with your trip to Egypt being no exception. Choosing the right time to visit the ever-charming land of the pharos can either make or break your Egypt sightseeing journey.
Although describing the sunny & Clear weather of Egypt as heavenly would be an understatement, The Best time to visit Egypt would depend on what you want to do on your Trip.
The best time to plan your trip to Egypt If you want to go on a Nile Cruise would be between October & April with temperatures being just right and well within the manageable range to explore the Great archaeological sites such as the valley of the Kings & more.
If you're Looking for a coastal experience or the Red Sea then you should plan your trip to Egypt to be between June to September. For example, it's around 84 degrees Fahrenheit in Hurghada and the sea temperature is around eighty degrees Fahrenheit, ideal weather for snorkeling & scuba diving. Despite being the Peak of Summertime in Egypt cities closer to the Coast tend to fare better than those more inland. Bearing in mind that it's advisable to book in advance, especially in July & August.
As for those who love the serene calm of the Desert It's definitely a good idea to avoid deserts in the summer with temperatures exceeding 140 degrees and plummeting to below freezing routinely in Siwa for example. The prime time to explore the deserts of the pharos would be either between February to April or September to November.

Why should I Visit Egypt?
No Egypt Travel guide would be complete without answering One of the most crucial questions that everyone asks himself before embarking on a trip why should I Visit Egypt? Here are a couple of reasons why your next journey should be a trip to the Land of the Pharos
Egypt's exotic art & culture:
Egypt has a Deep and Rich cultural & artistic Heritage ranging from the Ancient & mystifying Ancient Egyptians and their more than 3,000 years old civilizations to the Ottoman Empire. Additionally, Egypt boasts a unique collection of archaeological discoveries such as the Pyramids, and Historic sites such as the Valley of the Kings making your trip all that more worthwhile.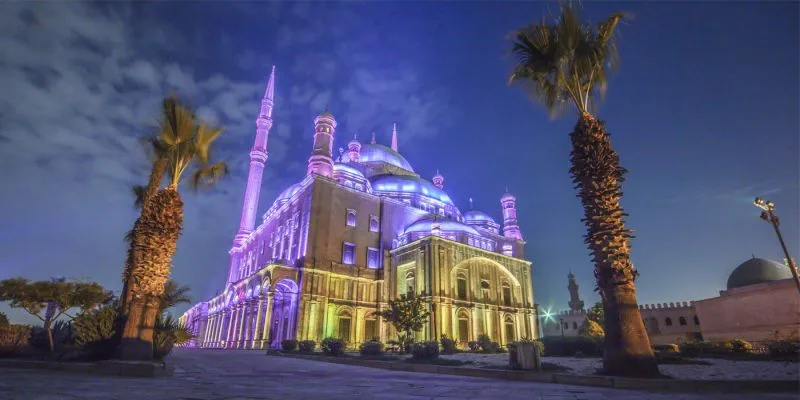 Home to a multitude of Civilisations through time all with their own religious beliefs Egypt is filled with spirituality around every corner making it a shining example of coexistence and solitude. Some of the most serene and Peaceful places of both Islamic and Christian worship such as Mohamed Alys Mosque, the Hanging Cathedral, and many others can be found in what is called "old Egypt"
Thrilling desert safaris & scenic hot-air balloon tours
Home to Vast Desert Areas and exclusive Desert Activities such as the Quad Bike tours in the Sinai peninsula make Egypt a prime destination for a desert adventure. Prefer a Stunning Aerial view of Egypt? Then consider the air balloon ride to historic sites the next time you plan your trip to Egypt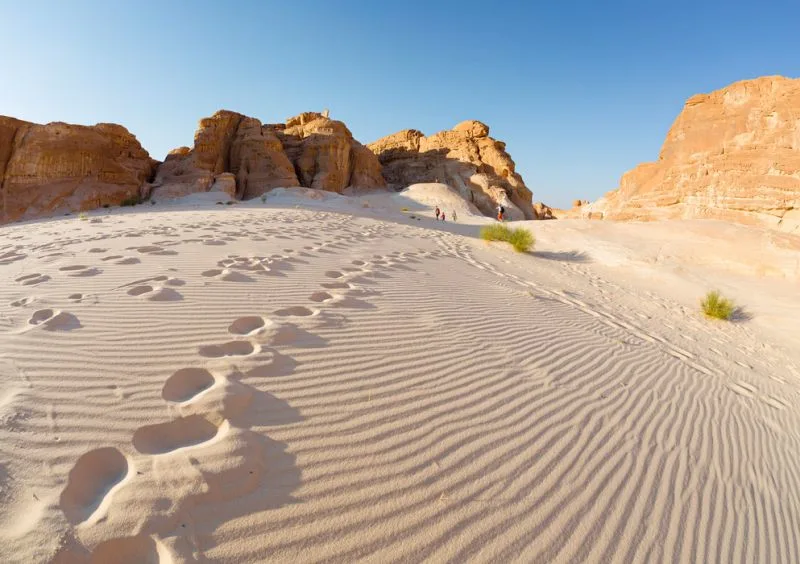 Stunning Hotels, Resorts, Restaurants & Beaches
Egypt is not just all about Historic tours, Ancient Egyptian Culture, on the contrary, Egypt also offers Several Comfortable, manageable & quality hotels, Beach resorts, and accommodation venues in Hurghada, Sharm el-Sheikh, Dahab, and Cairo amongst others. Moreover, Egypt Has a never-ending array of atmospheric and Top Notch Restaurants & eating venues offering mouthwatering Local Cuisines such as the Koshri and worldwide Dishes with different options to please everyone's taste buds.
Nile Cruises & lively Nightlife
Blessed with the Nile Since the time of the Pharos Egypt is the proud host of several Nile cruises 2023 down the unspoiled waters of the Nile from Cairo to Luxor & Aswan and vice versa. These cruises offer its passengers the chance to see unique venues such as the Valley of the Kings, Philae temple, and more all while on board a 5-star cruise ship. As busy at night as it is in the day, the city that never sleeps enjoys an active nightlife with various clubs, Restaurants & bars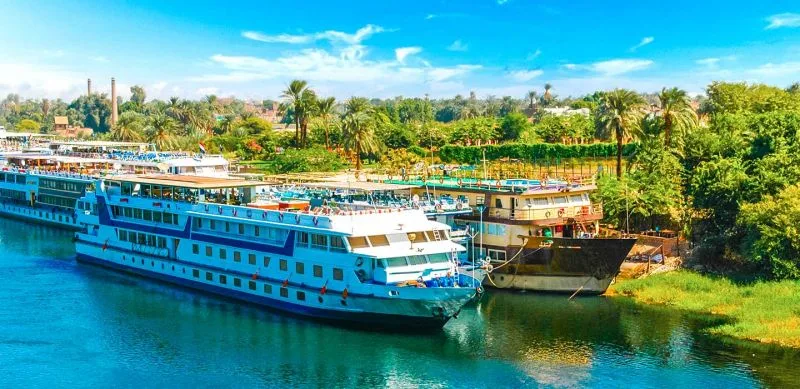 What to Visit in Egypt?
With a never-ending supply of places to visit, things to do, and people to meet things might get confusing when you plan your trip to Egypt. Have no fear our Egypt travel guide is here to save the day. Here are some of the must-see attractions in Egypt:
Pyramids of Giza & the Sphinx
The sole survivor of the ancient wonders of the world, The Pyramids of Giza & the Sphinx have been a Landmark of Egypt for thousands of years. Amazing travelers from all around the World and a monumental feat of mankind no Egypt sightseeing experience is complete without it.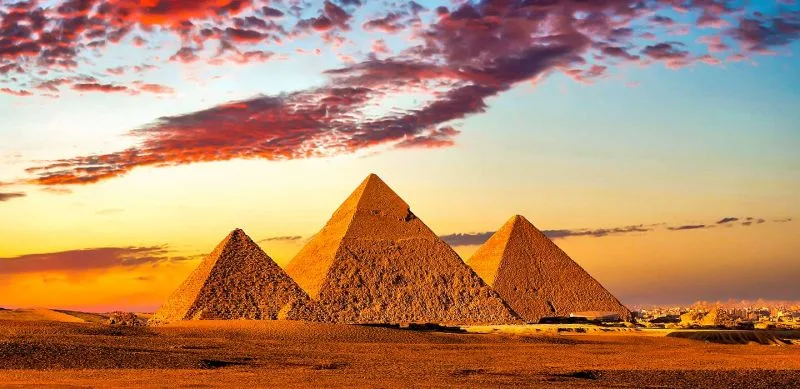 Established in 1901 by the Italian company Garozzo-Zaffarani and Designed by the French architect Marcel Dourgnon. The Museum of Egyptian antiquities or Egyptian Museum for short has held some of the Prize finds of Ancient Egyptian Archeological efforts. Home to over 12,000 items and Serving as a Great introduction to the Heritage of a great civilization the museum is famous for the Golden Glory exhibit of Tutankhamun & the Stupifying Royal mummies room.
Luxor & Karnak Temples & Valley of the Kings
The Luxor & Karnak Temples & Valley of the Kings are not just one of the main Egypt attractions but the very cornerstones of a Luxor sightseeing experience. Serving as a power base for the new pharaohs in ancient times now serves as a thriving tourist attraction and a must-see sight.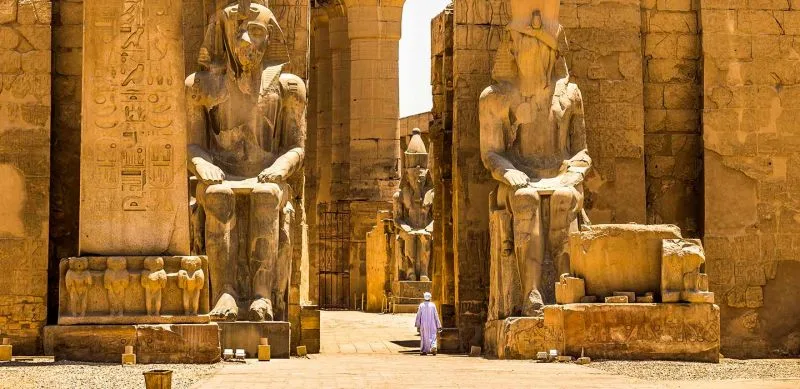 No place in Egypt is as Scenic, Refreshing, and utterly beautiful as Aswan and Abu Simbel. Ridilled with relics & constructs of the past it's the perfect place to discover & Relax at sites such as the Elephantine Islands, Nubian VIllages, Abu Simbel Temples & the East bank of the Nile.

Egypt Dos and Don'ts:
As with any Country in the World Egypt has some unspoken social rules, norms & tips. If taken into consideration when you plan your trip to Egypt will make for a smooth, delightful, and pleasing trip to Egypt here are some quick ones:
It's advised that you opt for mineral bottled water to quench your thirst as some harmful organisms might pass through the filtration process. It's okay to use tap water to brush your teeth in Cairo while varying in different areas in Dahab, for example, it's advisable to use tap water all in all
Crossing the road is an adventure in itself in Egypt due to the lack of crosswalks & virtually non applied speed limit. The best practice, in this case, is to Concentrate on the street lights and only start crossing when the cars are not rushing the road
Hats, Sunscreen & plenty of water are your best friends during your time in Egypt. Despite the weather mostly mild leaning to cool in Egypt the temperature can spike in the summer. Also, packing light clothes like shorts and shirts is not a bad idea at all with some more warming attire thrown in just in case
Egypt is mainly a Muslim country with a conservative culture so a simplistic and more conservative attire will be appreciated. However, you are free to wear as you please it's just better to keep a low clothing profile to not garden any unwanted attention. Another thing is to respect the norms and rules when visiting certain places such as removing your footwear before entering a mosque and don't worry there will be safely stored
Keep bug spray on yourselves and at close reach as the sometimes hot weather avoiding any nuisance from insect invaders.
Ramadan is a Holy holiday in Egypt in which for 30 days Muslims in Egypt fast from Dawn till sunset without drinking water, eating, cursing, bad thoughts, & bad behaviour and actions. Intended to Relate to those less fortunate and Discipline the Body and mind it is truly inspiring to see people go on their business under the sun's heat without thinking to take a drink. In Ramadan, Shops tend to close earlier than usual & Alcohol is rarely served in general and especially during Ramadan. Alcohol can be bought and sometimes is served or can be consumed in the restaurant, checking the availability of this beforehand is advisable though.
We Conclude our Egypt travel guide hoping we have given you more than enough reasons and info to help plan your trip to Egypt, a great country we proudly call home.
Travel Experience Since 1955

Memphis Tours is one of the pioneers which have great impact on travel industry for more than 55 years of experience.

Personalized Travel Services

Whatever your travel dreams, together we can custom-design the perfect itinerary with highly personalized services just for you

We Speak Your Language

A multilingual website offers content in 6 different languages English, Spanish, Portuguese, French, Italian and German

Flexibility to Change

We know how important it is for travellers to have the flexibility to change their itinerary due to some reasons or force majeure

Your Safety and Security

A professional will accompany the guests to all of the places; they will never be left alone to fend for themselves

High Quality Service

We do believe honestly that quality should come first and quantity would come later and our main objective focused on (Quality is our Top Priority)

Customer Service 24/7

We offer Customer Support 24 hours a day, 7 days a week by phone and email for questions about our tours and services

Support Sustainable Tourism

We are attempting to make a low impact on the environment and local culture, while helping to generate future employment for local people

Secure Online Payment

Our website is protected by the world′s most secure online payment system VeriSign Secure

Secure Website by MacAfee

Memphis Tours website is a McAfee Secure site that helps keep you safe from identity theft, credit card fraud and spyware