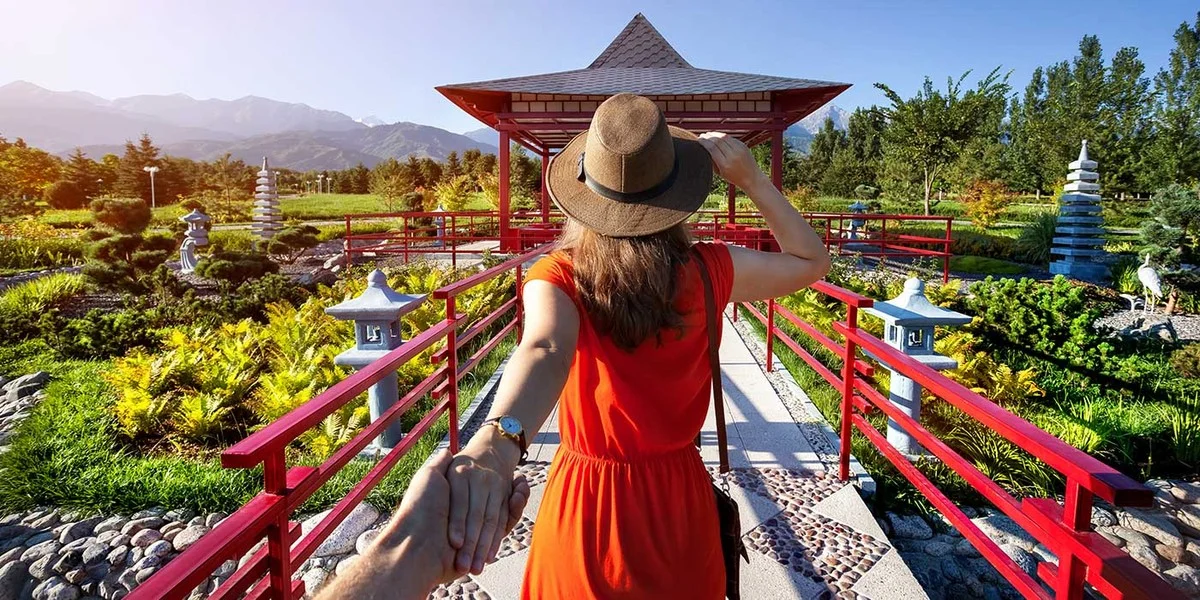 Why Choose
Memphis Tours?
Authentic travel since 1955

10k Excelent Review

Secure Online Payment

Charitable Giving For every booking

Around the-clock support

Most comfort-focused hotels

Personalize your trip online
Why choose Memphis Tours?
We create customized travel packages for people who love to do, see, learn, and explore more—and we're loved by over 6,000 travelers on TripAdvisor. Here's why:

Authentic travel since 1955
We're a local family business and we know the region better than anyone. Let us welcome you to our homeland.

Over 200,000 incredible trips
Your vacation is our passion. We're experienced at creating smoothly-planned itineraries that delight and amaze.

Inspiring tours
We personalize your trip online before you go. Your guide tailors your experience on the spot to fit with your interests and questions.

Around-the-clock support
Feel at ease traveling anywhere. Get your questions answered anytime via email, phone, or a knock on the door.

Comfort anywhere
You'll be at home away from home in our prime accommodations. We only work with the best, most comfort-focused hotels.

Secure Online Payment
Use your debit card, credit card, or PayPal. Your transactions are protected by 3D Secure and SecureCode.
FAQs
1) Why choose Memphis Tours UK?
When you choose a travel companion your always looking for someone you can rely on & trust. We believe that traveling and experiencing the world is a basic right and an experience that should be cherished, savored & attainable to all. We set off since 1955 with a determination to make all that possible & more through a unique and diversified collection of trip types, destinations & experiences across destinations from all over the world, starting from our hometown Egypt to Morocco, Jordan, Turkey, Greece, Spain & Portugal and many more to come. We feel that our goal goes beyond a safe trip from destination A to destination B, it's about the joyful smile of you, your family and your loved ones, our proud & well-experienced staff & everything else that provides you with a unique experience.
2) How much should be the deposit & How can it be paid?
We know that the term "deposits" might be somewhat off-putting but its nothing to worry about with us. To confirm your booking a deposit with a value of 25% of the cost of your Egypt tour is necessary. This is subject to change during the peak seasons in the winter, especially in December, the deposit rate raises up to 50% of the total trip cost. As for methods of payment, we accept them all, whether it be Credit Card, Visa or Direct Bank transfer. Last but not least, our Customer care team is available 24/7 to answer all of your questions.
3) Are there any additional fees if I paid using a debit or credit card?
Part of a great experience is making it simple and easy from start to end so the answer is surely no. There are no extra fees added when completing a transaction using your Debit or Credit card. This applies on all our trips being group, private, combined packages & day tours.
4) What are the destinations that you offer?
Our goal is to offer a wide array of experiences leading to an exceptional, personal & unique experience to each of our customers. This is why Our current destinations are Egypt, Morocco, Jordan, Turkey, Greece, Portugal & Spain with many more to come.
5) Will I be able to exchange my currency while traveling?
The world has truly become one big island allowing you to practically manage everything, wherever you are. Nowadays it should be easy for you to trade in your currency for another whether it be through local banks or specialized currency exchange offices. It is advisable to carry some cash with you (in dollars preferably, as it is a currency accepted all over the world) & research beforehand before traveling.
6) What information should I look up before I travel?
Information is power and this is a hundred percent true when it comes to travel. Depending on the time, country & general situation of the place where you are going. Some worthwhile subjects to read up on are the country's culture, places to visit, level of security, dos and don'ts , what to wear, the essential things to pack and so on, one good place to check out would be our blog section & of course google. In short, any piece of credible information is a valuable one.
7) What are the basic vaccinations I should take before traveling?
The answer to this question tends to change from time to time, however, there are some basic vaccinations that have become standard by now. Some to bear in mind are Hepatitis B, Typhoid and paratyphoid fever, Meningococcal disease, Yellow Fever, Rabies & Japanese Encephalitis. The best practice, in this case, is to check the situation for each country on a case by case basis.