Weather
In Turkey The weather is warm & dry from June to August, From mid-December to mid-March, the weather is either mild, rainy or snowy.

Currency
The official currency is the Turkish Lira (TRY). A dollar is for 6 TRY. the sterling pound for 8 TRY & Euro for 7 TRY.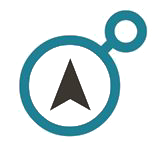 Location
Turkey is a transcontinental country, 97% of it is in Asia and 3 % in Europe and is home to the Blue Mosque of Istanbul.
FAQs
Which places are a must to see in Turkey ?
Must Take a hot air balloon ride - Visit Topkapi Palace, Grand Bazar,Hagia Sophia Mosque,The Blue Mosque of Sultan Ahmed, Eyup sultan mosque Istanbul &The Green Mosque of Bursa
Is Turkey a Safe country?
Turkey is a very touristic country so it's safe and well secured and there are checking points everywhere to guarantee security, also Turkish people are kind and used to welcome tourists
What are necessary documents for entry visa?
Must have a passport valid for at least 6 months beyond the scheduled return date to enter Turkey and you can obtain a visa from Turkey Consulate before departure or you can make E-visa with fees 20 USD or 30 USD upon arrival, Additionally, Some nationalities don't need a visa to visit Turkey for the purpose of tourism for up to 3 months.
When is the best time to visit Turkey ?
The best time during summer due to the great weather, actually it is the high season in Turkey and there are so much activities to do during summer
What are the most famous typical dishes in Turkey that I should try ?
You Should not miss to try the Doner Kebabs (Shawarma), Simit, Menemen, Meze, and more Turkish food can make you unforgettable fabulous turkey tour.
Which currency can I use in Turkey?
The official currency of the Republic of Turkey is Turkish lira, however U.S. Dollar and Euro are widely accepted by large shopping centers, hotels, and restaurants at rates that are relatively close to the official ones. Make sure you know the current exchange rate of dollars or Euros to Turkish Lira (TL).
Can I use credit cards in Turkey everywhere?
Credit cards are widely used in Turkey in most places. The most common types of credit cards used in Turkey are Visa, Master Card, and American Express.
What about tips in Turkey ?
People who work in tourism usually depend on tips, as a major part of their income. Therefore, tipping is considered so great during your trip to express your satisfaction
How to book with Memphis Tours?
It's so easy , you just need to contact us explaining your needs and Memphis Tours will respond within 24 hours maximum with all details and for confirmation you will need to pay deposit and the rest of payment upon arrival
What is the payment policy of Memphis Tours ?
To make the booking process easier and less taxing & because your well being is our top priority, we have updated our booking conditions. The downpayment needed to secure your spaces including Hotel rooms, cruise cabins, domestic flights & other travel-related services is Just 10% of the Tour Cost. The remaining balance can either be paid two days before your arrival date or To your Tour manager upon arrival at your destination. You can pay the deposit for your tour using a credit card (Visa and Mastercard are accepted)
Does Memphis Tours make special rates for groups?
Sure, Memphis Tours provides discounts for private tours that are booked with large groups from ten people to above.
Is there a certain clothes to wear during visiting a mosque/religious sightseeing in Turkey?
There aren't certain clothes to be wear but the modest dress covering the body and hair for women would be highly recommended
Should I take certain vaccinations before travelling to Turkey?
There are no obligatory vaccinations that should be taken before . However, it would be recommended for the elder people and for young children to take vaccinations against Hepatitis C, Typhoid, and an oral dosage of Tetanus.
Is It possible to take photos in street?
Yes sure you can but it's better to ask permission before taking a photograph of people, especially women, and stores or products. Photography is prohibited around army bases, airports, dams, and bridges. If you happen to be in a place where photography is prohibited, you will sure find signs to notify you gently.
Can I cancel my trip and take refund?
we offer one of the most flexible cancelation policies around in case a warning from or to your departure/destination country is issued by the government or airline company. In the event of this happening the paid amount will be refunded in full because we want our cancelation policy to show how important your safety and well being are to us.
Should I learn Turkish before travelling?
You don't need to learn Turkish if you can speak English however also our tour guide will be with you during all excursions. It is always a better experience to learn a few words from the land-native-language to express greetings or thanks.
Is it possible to make a combined tour including other destinations in addition to Turkey?
Sure, it's possible to add Greece or Egypt
---