Nubian Villages in Aswan Egypt
Points Covered:
Directions
What's a Nubian Village Like?
Activities to do in a Nubian Village
Where can we stay in a Nubian Village?

Aswan is the city of charm and beauty and that is due to the beauty of the Nile and the kindness of its people. All those who are lucky enough to see this amazing city have had the chance to visit a Nubian village and interact with the village inhabitants and enjoy the view of the Nile from the village. The Nubian village in Aswan is an experience that no one should miss, because while in the village you will be able to enjoy, have fun, and learn about the Nubian culture, traditions, food, clothes, and lifestyle. To reach the Nubian Village from Aswan, the best way would be to take a motorboat from the small port that in turn will take him to Soheil Island where he will find this beautiful village, on the west bank of the Nile river. The mere experience of taking a motorboat or felucca ride in Aswan is extremely relaxing and gives you the chance to enjoy the Nile and its cooling fresh breezes of air. Another way to reach the village would be to either take a car ride or hiring a taxi to drive you there.
Directions:
Less than a 10-minute Felucca ride from Aswan Centre, 3 hours drive from Luxor, and a 1-hour flight direct from Cairo to Aswan.
What's a Nubian Village Like?

Upon arrival at the village, you will be treated to very colorful houses, built according to Nubian architecture from mud bricks which are a mixture of clay, water, hay, and sand. All of these materials are natural which make less prone to house diseases, inexpensive, and the clay texture of the bricks is also less affected by heat. Over each house, you will find a dome-shaped ceiling designed to distribute the sun's heat equally throughout the inside of the house. Moreover, the Nubian people love to decorate their houses using simple yet delightful colors; not only that, they commonly draw shapes from the Nubian culture on the walls of their houses, like boats, camels, and palms.
When stepping Inside a Nubian House you will find nothing short of Descent, Friendly & welcoming individuals. They are the Nubians, famous for their dark skin & there distinct Nubian Language, which is unique & not to be confused with the Arabic language. Another interesting Fact relating to the language is that they do not learn to teach the Nubian tongue to outsiders.
The ancient Nubians were well known for their archery skills, and as this skill is the skill of using a bow to shoot arrows, the ancient Egyptians called their land "Ta-Seti," which means "land of the bow ". These archery skills were the key component of the military strength of may Nubian rulers. It was common for warriors to be buried alongside there archery equipment. Historically, Nubians were known by another name which was Kush, and there was the kingdom of Nubia, located along the Nile in southern Egypt and northern Sudan, a kingdom famously known for its rich deposits of gold.
Nubian villages are known to be very small and quiet places; the same could be said about the interior furnishing of a traditional Nubian home. What is uncommon though is the extraordinary choice of House pet, the crocodile but do not fear as these pet crocodiles are caged. Both living and mummified crocodile's body and hanged and highly admired in Nubian houses. The affection the Nubian people have for the crocodile stems from the ancient Egyptian belief that the existence of a crocodile will protect them & their household from the Evil eye. Other more normal animals you could find would be chickens & Goats.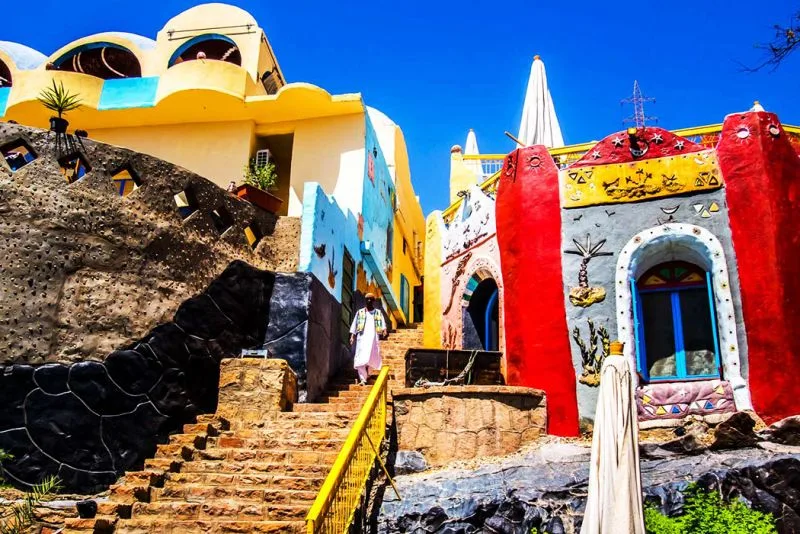 Activities to do in a Nubian Village

Some of the activities you can participate in while in a Nubian city is to shop in the Nubian shops where you will be able to buy Nubian accessories, clothes, and bags. Filled with amazing colors & baring some Nubian symbols there bound to draw some positive attention when your back home. Or you can buy some rare spices like cumin, cinnamon, curry and different types of tea. Spices are considered perfect souvenirs to take back home from Nubia as Aswan is generally well known for its authentic spices. If you're looking to grab a drink and enjoy some rest & relaxation, you will find a number of beautiful cafes & restaurants, with a beautiful view of the Nile, as you roam these amazing villages. Camel riding is also an extremely interesting activity you should give a try while in Nubia. There are also many great activities for Women and Children. A good example of such an activity is to draw henna tattoos on their bodies and in the village, there are a lot of Nubian women who draw Henna that they make from natural herbs and oils. Another great place to pay a visit while there is the Nubian Museum. This museum includes a lot of masterpieces that describe the Nubian culture, like the tools that they use, the clothes that they wear, and the activities that they did throughout history, and also there are some antiquities from the villages Islamic, Coptic, and Pharaonic eras.
People who visit the Nubian village can also see the palace of the famous Egyptian singer Mohamed Mounir who is from Nuba. Most of the kings (aka Mounir) songs are written in the Nubian language. Nubian people are known well for their cheerful songs and dances.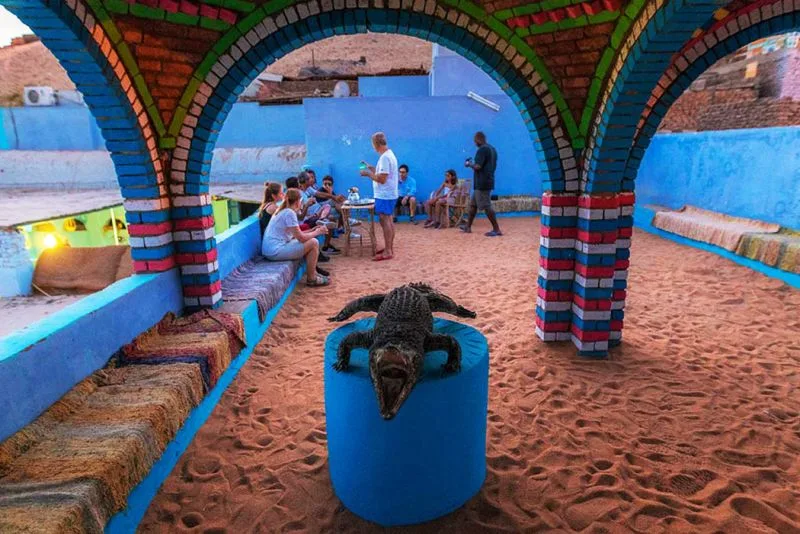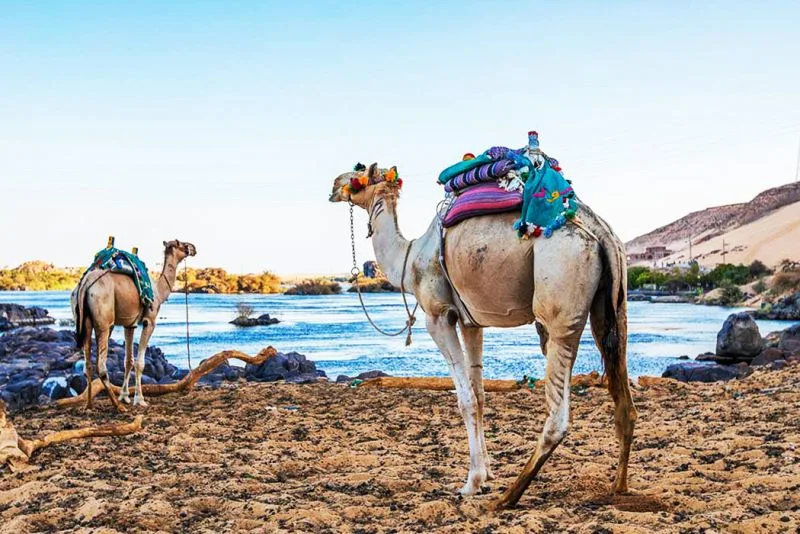 Travel Experience Since 1955

Memphis Tours is one of the pioneers which have great impact on travel industry for more than 55 years of experience.

Personalized Travel Services

Whatever your travel dreams, together we can custom-design the perfect itinerary with highly personalized services just for you

We Speak Your Language

A multilingual website offers content in 6 different languages English, Spanish, Portuguese, French, Italian and German

Flexibility to Change

We know how important it is for travellers to have the flexibility to change their itinerary due to some reasons or force majeure

Your Safety and Security

A professional will accompany the guests to all of the places; they will never be left alone to fend for themselves

High Quality Service

We do believe honestly that quality should come first and quantity would come later and our main objective focused on (Quality is our Top Priority)

Customer Service 24/7

We offer Customer Support 24 hours a day, 7 days a week by phone and email for questions about our tours and services

Support Sustainable Tourism

We are attempting to make a low impact on the environment and local culture, while helping to generate future employment for local people

Secure Online Payment

Our website is protected by the world′s most secure online payment system VeriSign Secure

Secure Website by MacAfee

Memphis Tours website is a McAfee Secure site that helps keep you safe from identity theft, credit card fraud and spyware