Sharm El-Sheikh Egypt
Topics Included:
Sharm el Shiekh history

Highlights of Sharm
Na'ama Bay

Sharm El-Sheikh & Na'ama Bay

For many thousands of its happy visitors, the area is known simply as "Sharm", but it's a collection of attractions with differing personalities.
The town's name first appears on maps as long ago as the eighteenth century, but, until two centuries later, it was a small fishing village that few people knew.
For language students (and people who like to win quiz nights) you might like to know that in Arabic the word Sharm means "bay" and el Sheikh means a wise old man.
It is now a hugely popular year-round resort which is hot and sunny in the summer, but still warm and very pleasant when European winters can be very depressing!
The great thing is that, whatever you're looking for on holiday, you'll find it here; whether it's the natural wonders of land and sea, sun and relaxation, or night-life with the energy of the world's best!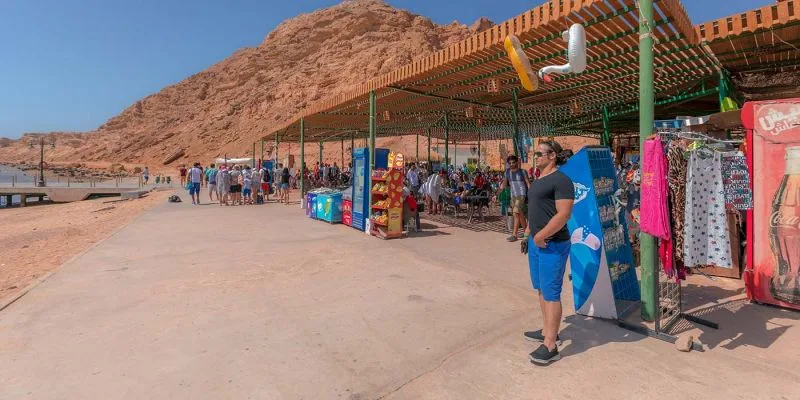 Highlights of Sharm
The area consists of downtown Sharm el-Maya, busy Na'ama Bay, and Sharks' Bay further up the coast.
Sharm el-Sheikh is the most popular resort in South Sinai and a perfect base from which to explore the region's stunning coastline and rugged interior.
You can dive, snorkel or simply paddle in the waters of the Red Sea at Ras Um Sid, Turtle Bay, and the Strait of Tiran.
It is the superb diving that has given the waters around here their worldwide reputation, and it is frequently voted as the best diving site in the world by the experts who know these things. Because of this, the range and quality of dive sites, boats, and professional instructors are superb.

Even if you have never tried it before, take the plunge (so to speak) and try snorkeling or scuba diving – you'll be in very safe hands and, like many people, may find a hobby that lasts a lifetime.
Take a camel trek into the desert to visit Bedouin villages, mystical oases, and the mangrove forests of Nabq. Or stay in Sharm, sample world-class international cuisine at one of the restaurants on the beach, and dance the night away at the resort's discos and nightclubs.
Above all, it's the value for money that attracts millions of happy visitors.
Na'ama Bay
The nightlife in Na'ama Bay is rightly famous and is mainly located in the busy shopping and market area.
There's a great mix of traditional and modern – proper traditional coffee shops and stalls sit happily by newcomers like Starbucks, Hard Rock Café, and McDonald's.
There's a big choice for the clubbers, and Sharm won serious credibility in their eyes with the arrival of the famous Pacha venue.
Don't feel as though being over 20 stops you from being a clubber though!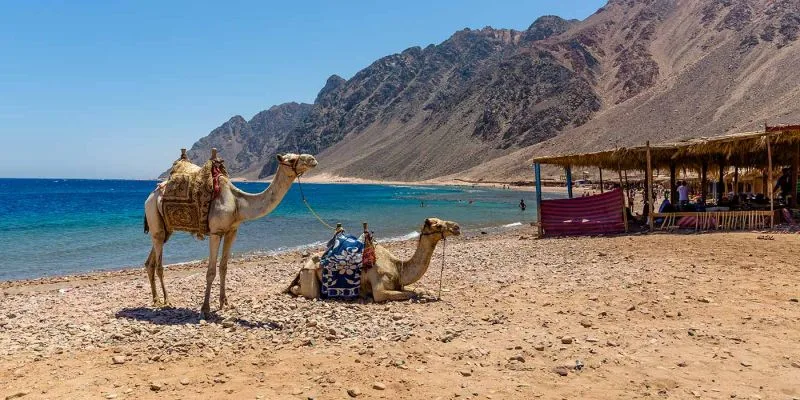 The morning after your big night out may well see you waking up over a leisurely breakfast before heading off to some real enjoyment in the fresh air of Sinai.
Take the chance to see the country the natural way on the back of a horse – or a camel.
This is much more than a tourist photo opportunity – skilled and knowledgeable trek leaders will lead you into beautiful places that seem a thousand miles (and years) away from the bustling hotels and nightlife. If motorized transport is more to your liking, you can bounce along dry valleys in a 4x4 or take the controls of a quad bike.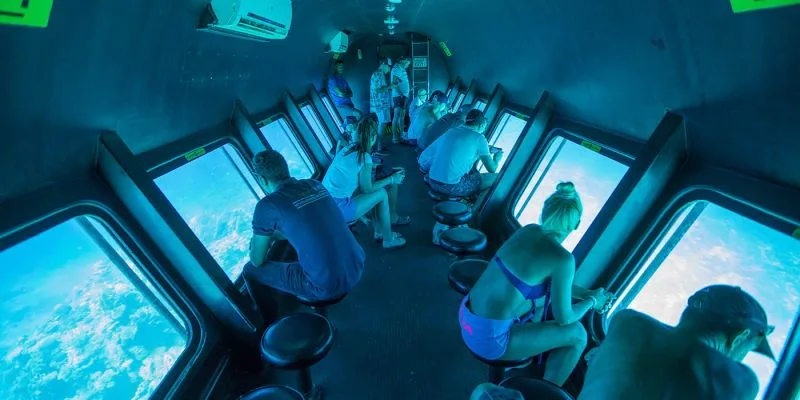 One very popular trip is a Jeep Safari to the Coloured Canyon.
Whether it's for the naked eye, or your still or video camera, there are some beautiful sights and colors here.
You'll travel through unforgettable desert scenery and steep-sided valleys of granite and sandstone.
Time, wind, sun, and geological shifts have produced some quite surreal colors and patterns that leave quite an impression.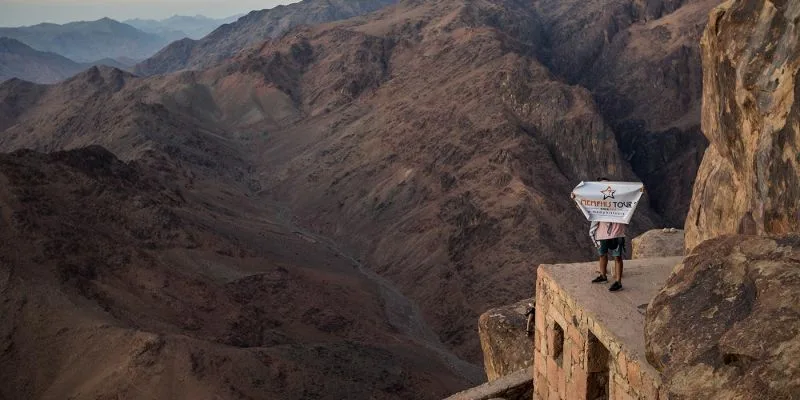 Travel Experience Since 1955

Memphis Tours is one of the pioneers which have great impact on travel industry for more than 55 years of experience.

Personalized Travel Services

Whatever your travel dreams, together we can custom-design the perfect itinerary with highly personalized services just for you

We Speak Your Language

A multilingual website offers content in 6 different languages English, Spanish, Portuguese, French, Italian and German

Flexibility to Change

We know how important it is for travellers to have the flexibility to change their itinerary due to some reasons or force majeure

Your Safety and Security

A professional will accompany the guests to all of the places; they will never be left alone to fend for themselves

High Quality Service

We do believe honestly that quality should come first and quantity would come later and our main objective focused on (Quality is our Top Priority)

Customer Service 24/7

We offer Customer Support 24 hours a day, 7 days a week by phone and email for questions about our tours and services

Support Sustainable Tourism

We are attempting to make a low impact on the environment and local culture, while helping to generate future employment for local people

Secure Online Payment

Our website is protected by the world′s most secure online payment system VeriSign Secure

Secure Website by MacAfee

Memphis Tours website is a McAfee Secure site that helps keep you safe from identity theft, credit card fraud and spyware