Nile Cruises in Egypt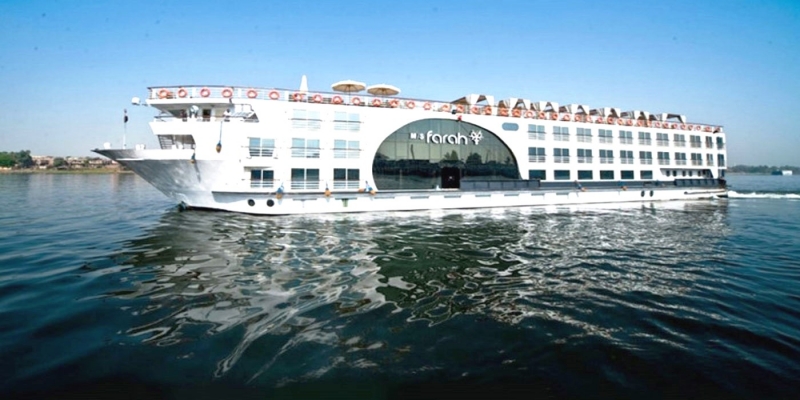 A Nile Cruiser refers to a floating hotel. It has most of the accommodation features of a land-based hotel, including good restaurants, swimming pools, bathtubs, exercise rooms, evening entertainment programs, small shops and small libraries.
Nile Cruises
have evenings of dance including live entertainment programs and dance area for a disco. Nile Cruise boats offer a variety of nightly shows such as Nubian shows, belly dancers, and whirling dervishes, plays and even themed nights when guests can don traditional Egyptian styled costumes.
Nile Cruises
may vary considerably, but typical Nile Cruises are either three, four or seven nights
Nile River Cruise
or more. The shorter tours usually operate between
Luxor
and
Aswan
, while the longer cruises travel further north to
Dendera
, often offering day tours overland to more remote locations. and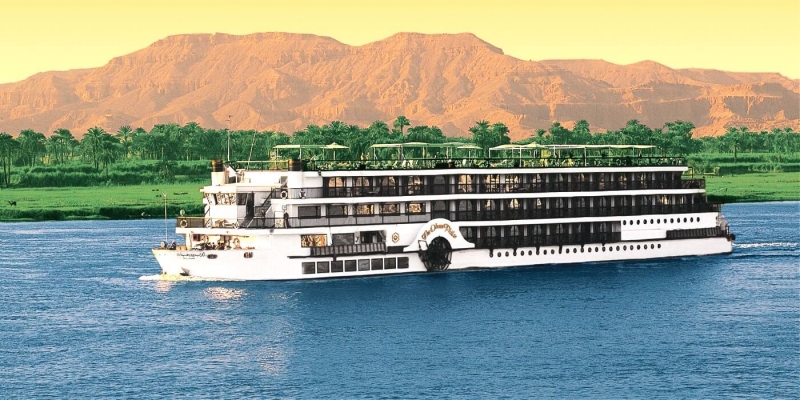 Nile Cruise between Luxor and Aswan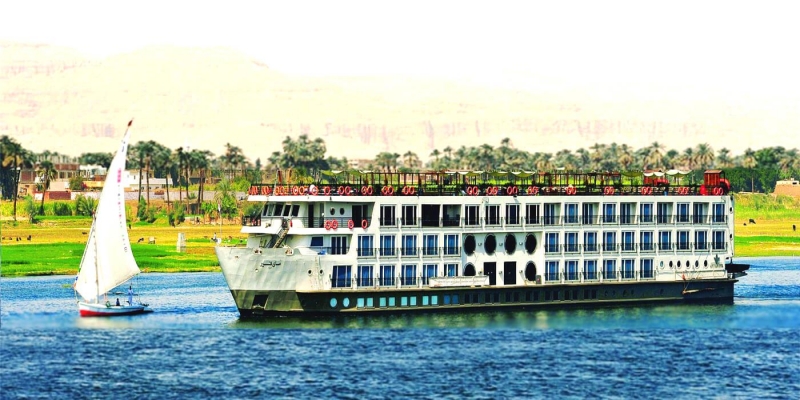 Sailing on
Lake Nasser
gives you a unique opportunity to sail and totally relax on board a luxury Cruise ship on the setting of this magnificent lake in Upper Egypt. Enjoy the unspoilt landscapes of the sixth largest man-made Lake in the world, along with all of the nearby attractions included in this quality Lake Nasser cruise.
For those looking to take a longer holiday in order to experience more during their stay in this fascinating country Egypt, then our Nile Cruise Boats sailing between
Cairo
,
Luxor
and
Aswan
for 2 weeks are the perfect opportunity to gain knowledge and discover some 'hidden treasures' not seen on the shorter
Nile cruises
.
Having the advantage of sailing between Upper Egypt and
Cairo
means that you will visit sites and Temples such as Abydos and Dendara, not seen on the shorter
Nile cruises
, yet still include all the magnificent Temples and sights of Upper Egypt and
Cairo
sightseeing
Travel Experience Since 1955

Memphis Tours is one of the pioneers which have great impact on travel industry for more than 55 years of experience.

Personalized Travel Services

Whatever your travel dreams, together we can custom-design the perfect itinerary with highly personalized services just for you

We Speak Your Language

A multilingual website offers content in 8 different languages English, Spanish, Portuguese, French, Italian, German, Japanese and Chinese

Flexibility to Change

We know how important it is for travellers to have the flexibility to change their itinerary due to some reasons or force majeure

Your Safety and Security

A professional will accompany the guests to all of the places; they will never be left alone to fend for themselves

High Quality Service

We do believe honestly that quality should come first and quantity would come later and our main objective focused on (Quality is our Top Priority)

Customer Service 24/7

We offer Customer Support 24 hours a day, 7 days a week by phone and email for questions about our tours and services

Support Sustainable Tourism

We are attempting to make a low impact on the environment and local culture, while helping to generate future employment for local people

Secure Online Payment

Our website is protected by the world′s most secure online payment system VeriSign Secure

Secure Website by MacAfee

Memphis Tours website is a McAfee Secure site that helps keep you safe from identity theft, credit card fraud and spyware