---
Memphis Tours Blogs
Top 10 Places to Visit in Turkey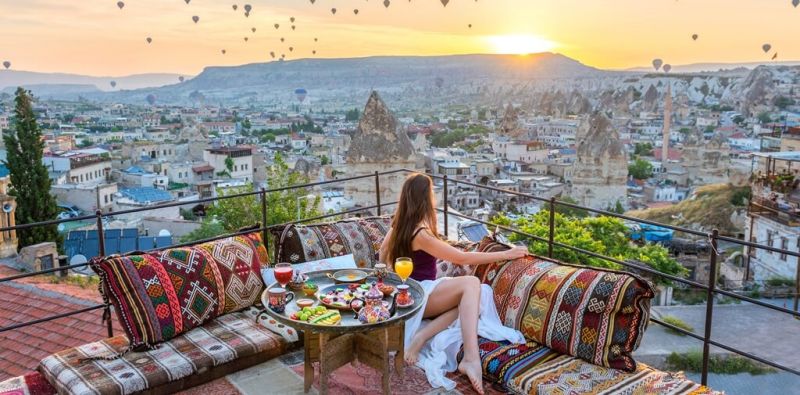 Located between Europe and Asia, for thousands of years, Turkey has been a center for trade and business activities between these two great continents. Due to this, turkey is a country blessed with great and beautiful cultural diversity. The perfect and beautiful landscape endowed with numerous fascinating beaches and soaring mountains has made it a popular place for holidays and tourism in general.

In this article, we will discuss the top ten best places to visit in Turkey; we will also explain why these locations are the perfect places to visit in Turkey as you travel through its truly wonderful cities.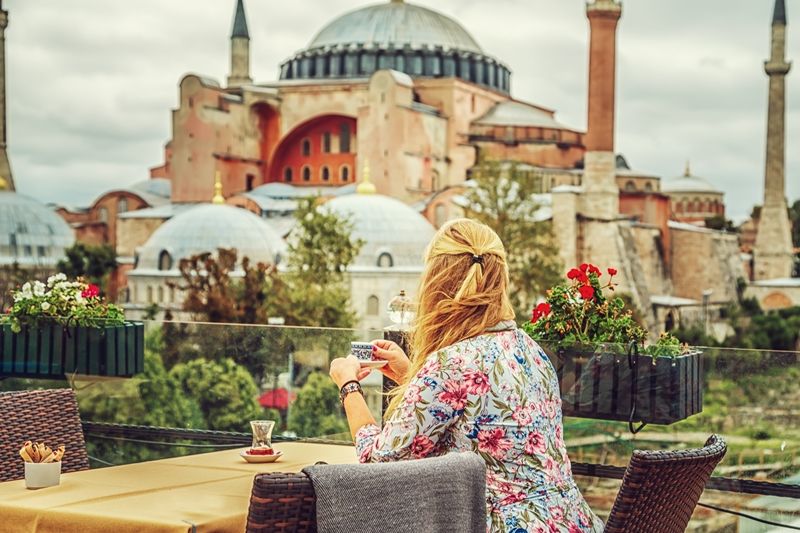 Cappadocia

The place that tops our best places to visit in Turkey list is the Cappadocia. Located in central Anatolia, Cappadocia is famous for its unique and beautiful landscape that takes shapes resembling cones and pinnacles. This wonderful and unique landscape is formed by volcanic eruptions and erosions that have occurred in these places over the ages. Ancient settlers also added their artistic touch to perfect the beauty of the landscape by carving out houses, churches and underground cities from these soft rocks. Some of these underground structures that were used by ancient Christians to hide from their persecutors have now been modified and converted into tiny little, cool and cozy hotels and restaurants to cater to tourists, making it the perfect location for you to have a great time and one of the most beautiful places in Turkey.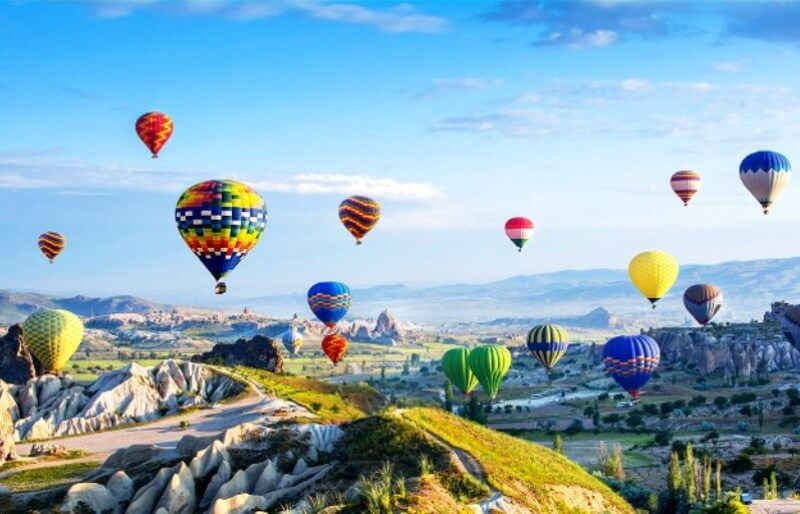 indulge in the Infinite beauty of Turkey in the Streets Cappadocia with our Turkey Tour Packages starting at 1359$.
Bodrum

Bodrum Once home to the Mausoleum, which is one of the seven wonders of the ancient world, is one of the best places to visit in Turkey. Today, the ruins of Bodrum's ancient and magnificent buildings, stunning and beautiful beaches and also its classic resorts make it a very popular tourist attraction for people all over the world. Another fascinating structure that makes Bodrum even more special is the gigantic Castle of Saint Peter popularly known as the Bodrum Castle. On the eastern side of this city, there is a beautiful beach that allows tourists to relax and enjoy the natural beauty and pleasant feeling the brilliant blue water offers. There are also numerous bars, nightclubs, and restaurants that provide the best local entertainment and food for visiting tourists.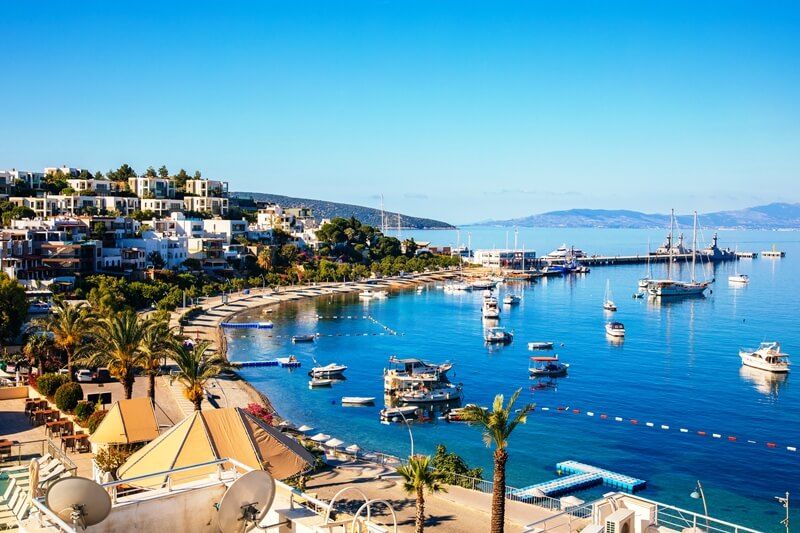 Marmaris

If you like beaches and you enjoy the view of the sea, and then the Marmaris is the perfect place in turkey for you. This wonderful town is located on the southwestern sides of the country, and it is one of turkey's most popular sea resorts. Blessed with pine-clad mountains, sandy perfect beaches, and historic architectural structures, the Marmaris is a picture-perfect location for tourists in Turkey. Also, the city of Marmaris provides tourists with boating tours, water sports, cultural meals, and great sightseeing opportunities assuring their visit is a memorable one.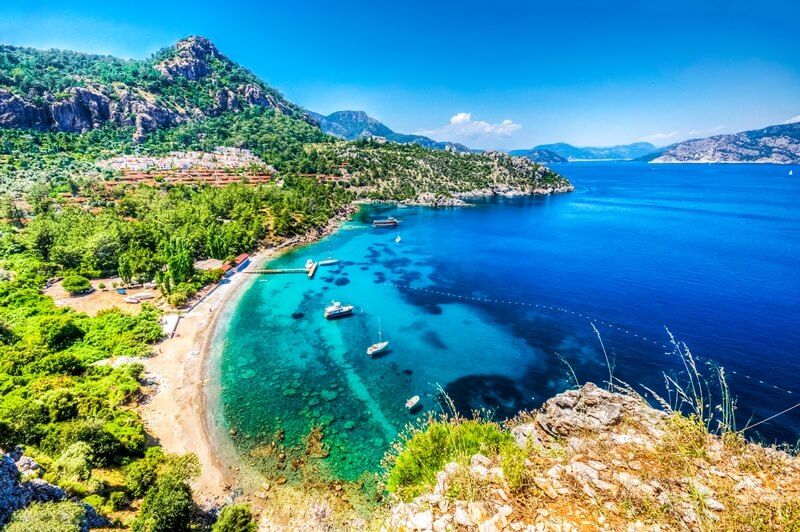 Konya

Konya, one of the oldest cities in the world and is popular with its beautiful and remarkable Seljuk architecture and the whirling dervishes. Konya was home to the great Persian theologian and Sufi mystic, Rumi. The mystic's mausoleum is one of the most visited and must-see sites in Konya. Surely you don't want to miss this historical and architectural masterpiece as you travel through one of the best places to visit in turkey.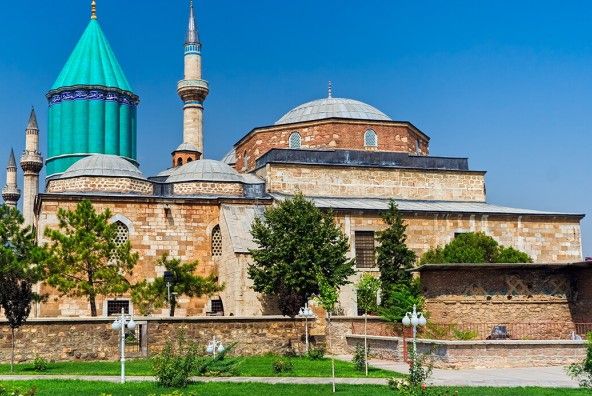 Marvel at the amazing Interior and external design of the Aya Sofia with our Turkey and Greece Tours.
Aya Sofia

Renowned to be one of the most beautiful buildings in the world, the Ayo Sofa is a place you must visit as you travel through turkey. This spellbinding architectural masterpiece that is Aya Sofa is one of the most popular and most visited sites in Turkey. The great and beautiful building's exterior is orientated with delicate and beautiful materials while the interior which is perfectly beautified is a reminder of the old Constantinople's power creating spectacular visuals that you surely wouldn't want to miss.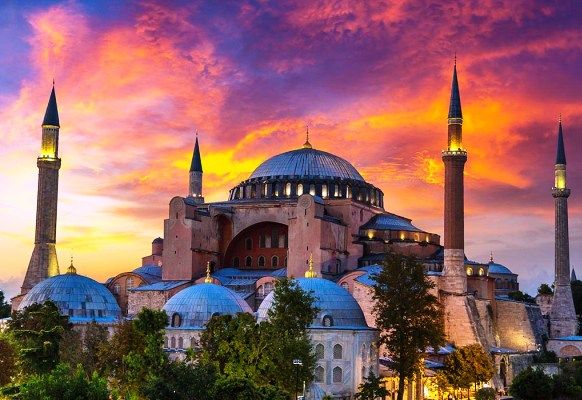 Pamukkale
Pamukkale meaning "cotton castle" is just a perfect and beautiful natural wonder you can't afford to miss. This Turkish beauty located around the south-central of the Aegean region of Turkey and it is famous for its immaculate white travertine terraces that cascade down the slope forming a perfect snowfield amid the beautiful green landscape. Apart from this beautiful natural masterpiece, the vast ruins of the Roman Hierapolis that lies on this calcite hill is another reason you should visit this location. It is also perfect for photographs offering a captivating Sundown as the sun sinks below the horizon adding a unique view to one of the already great places in Turkey.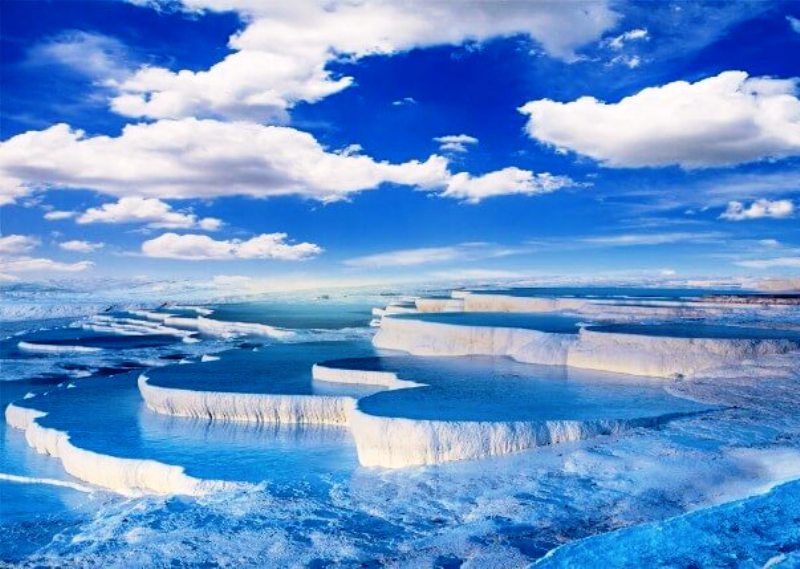 Aspendos
Now, you may not know this, but Turkey was once home to the people of Rome and its troops, thus the Aspendos is a jaw-dropping large mammoth of a Roman theater. It is considered as the finest surviving example of a classical age theater still standing in the present times, and it is one of the world's greatest attractions. Although most people travel to this location majorly to see this magnificent theater, there are more fascinating ruins over the hills around the theater for you to explore and have a good time.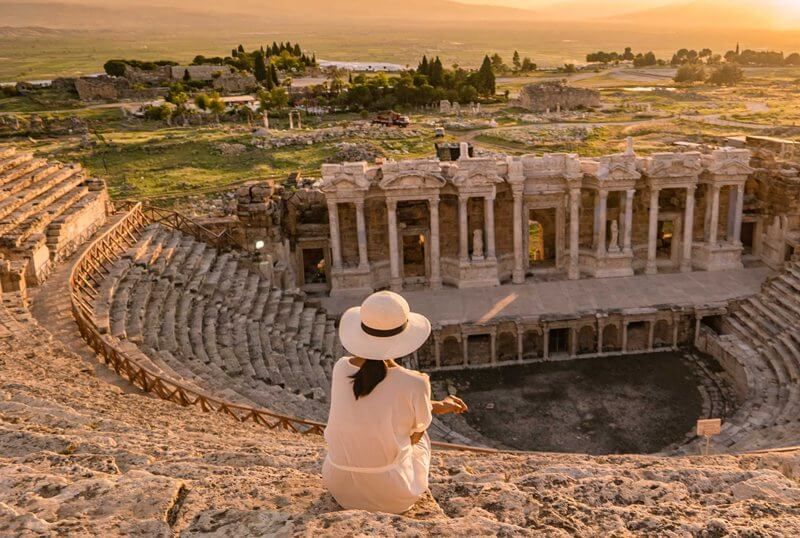 Oludeniz
With its impossibly-blue water and a lush green forest that spreads all over the cliff towards a white-sand beach, Oludeniz makes our list as one of the most important and most beautiful places you can visit in Turkey. Oludeniz is also home to what is regarded as Turkey's most famous beach and one of the best places in Turkey to enjoy a relaxing day on the beach.
Due to the popularity of the perfect location, it might get crowded at some times during the year, but you have nothing to worry about as Oludeniz also provides you with the perfect environment and conditions for sky-diving through which you can enjoy a stunning aerial view of one of the best places to visit in Turkey.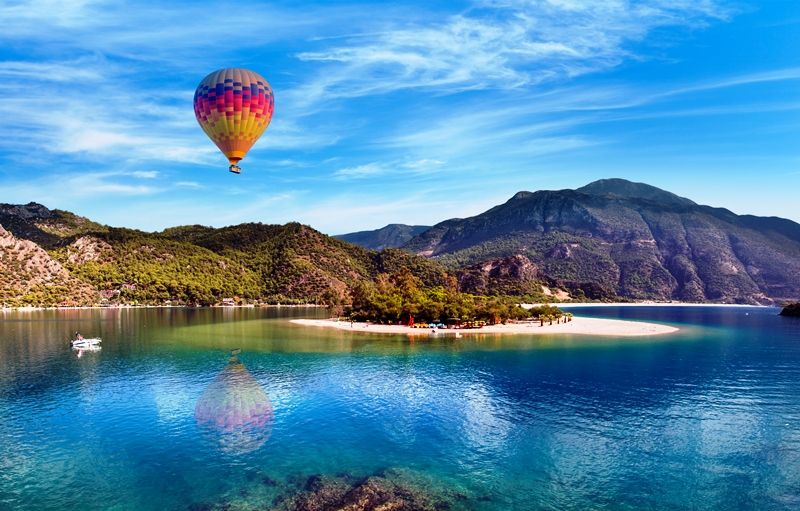 Ephesus

You might have read about this town somewhere before, probably the bible. But the religious background is not the reason this place is suggested as one of the best places to visit in Turkey. You see, Ephesus was a once-mighty Roman city, and thus, it was a city of colossal monuments and marble columned roads. One beautiful fact that makes Ephesus a perfect and unique destination is that its building and structure are still almost complete it is rated as one of the most complete still-standing Roman cities in the Mediterranean region. This completeness allows you to experience what life must have been like during the golden age of the roman empire.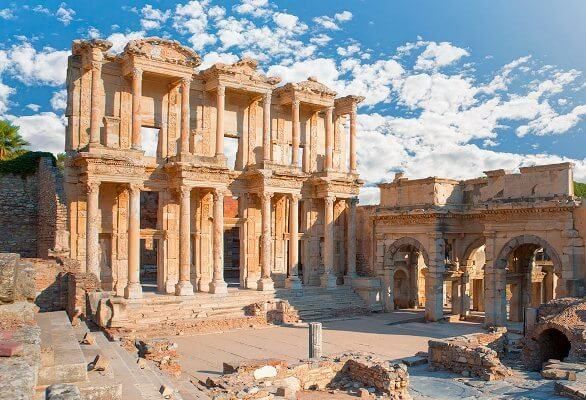 Sumela Monastery
The Sumela monastery is a lonely, stunning and beautiful structure that is built on a cliff. This building is dedicated to the Virgin Mary, and it is a famous attraction for visitors around the black sea coast, and also it's peaceful environment makes it a perfect travel destination.