Ras Mohamed National Park
The 480km2 of Ras Mohammed sits on the tip of the Sinai Peninsula, about 20km from Sharm el-Sheikh.
It has stunning views across the Red Sea which gave the area huge strategic importance throughout history. Today, it is a beautiful National Park, set up to protect marine and land wildlife and maintain the natural beauty of the area. Not far south of the resort town of Sharm el–Sheikh, this protected area is a must-see for visitors interested in the vast array of natural beauty found in and around the Red Sea. With building of any kind prohibited, Ras Mohammed remains a timeless and pristine environment in which nature flourishes.
For divers and snorkellers, the area is a paradise. Over 220 species of coral exist in Ras Mohammed National Park, as well as 1000 species of fish, 40 species of starfish, 25 species of sea urchins, more than 100 species of mollusks, and 150 species of crustaceans. In addition to these natural wonders, many wrecks are scattered around the sea bed here from the days when strong naval presences patrolled the area, considered to be strategically important because of its proximity to the Suez Canal.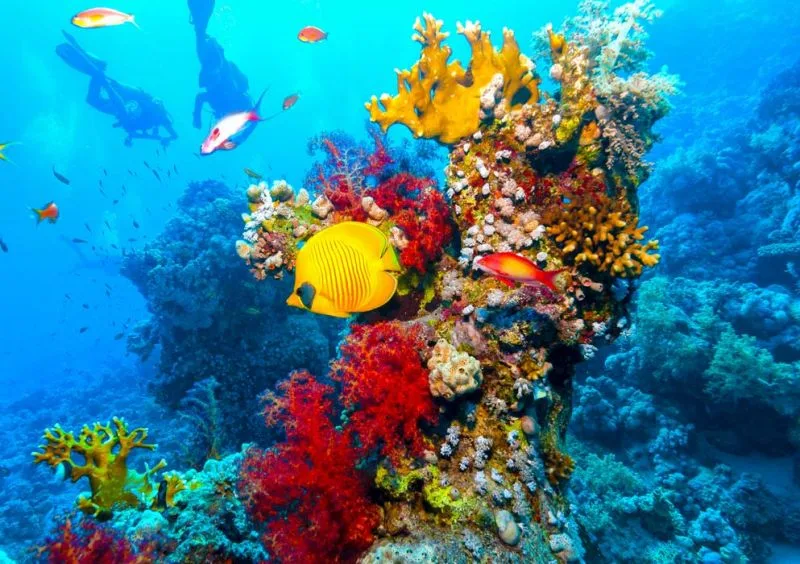 Key Places
Ras Mohammed diving is, of course, a big attraction to Ras Mohammed, not least because of the unique nature of this peninsula. For those keen to concentrate on exploring the underwater world, dive cruises are ideal and will take you to the best spots in Ras Mohammed and the surrounding area.
The principal Ras Mohammed dives are Shark Reef and Yolanda Reef, two twin coral reefs extending for hundreds of meters below the water's surface. These are advanced dive sites and recommended for experienced divers, who will be rewarded for the challenge with a simply amazing range of discoveries.
Yolanda reef Ras MohammedShark Reef, as the name suggests, is home to hammerheads, grey-tipped and white-tipped sharks, and many other open sea fish, including barracudas and huge tuna. There are also areas densely populated with anemones, along with the clownfish who dwell amongst them.

Yolanda Reef was named after the shipwreck of freighter The Yolanda, part of which is still divable to this day. Scattered containers from the vessel have deposited interesting diving discoveries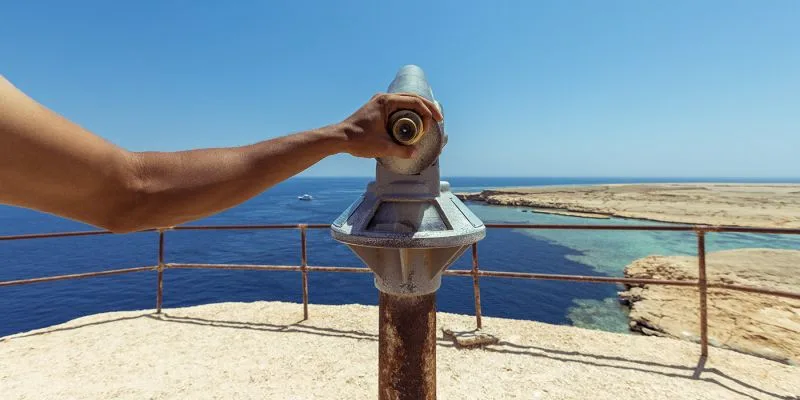 Travel Experience Since 1955

Memphis Tours is one of the pioneers which have great impact on travel industry for more than 55 years of experience.

Personalized Travel Services

Whatever your travel dreams, together we can custom-design the perfect itinerary with highly personalized services just for you

We Speak Your Language

A multilingual website offers content in 6 different languages English, Spanish, Portuguese, French, Italian and German

Flexibility to Change

We know how important it is for travellers to have the flexibility to change their itinerary due to some reasons or force majeure

Your Safety and Security

A professional will accompany the guests to all of the places; they will never be left alone to fend for themselves

High Quality Service

We do believe honestly that quality should come first and quantity would come later and our main objective focused on (Quality is our Top Priority)

Customer Service 24/7

We offer Customer Support 24 hours a day, 7 days a week by phone and email for questions about our tours and services

Support Sustainable Tourism

We are attempting to make a low impact on the environment and local culture, while helping to generate future employment for local people

Secure Online Payment

Our website is protected by the world′s most secure online payment system VeriSign Secure

Secure Website by MacAfee

Memphis Tours website is a McAfee Secure site that helps keep you safe from identity theft, credit card fraud and spyware