Diving in Egypt
Is diving in Egypt Safe?
How much does Diving in Egypt Cost?
Where is the Best Diving In Egypt?

Seeing the Great monuments of Egypt Such as the Great Pyramids of Giza, The sphinx or taking a Heavenly cruise down the Nile are all No doubt an essential part of Your Journey in Egypt. Another key and essential part that allows you to truly admire & appreciate how much of a beauty and marvel filled planet we live on is a one and only Red Sea Diving & Scuba Diving in Egypt. Vivid & filed to the brim with different walks of Aquatic Life the Red Sea area in Egypt is the top choice of Divers and Aquamarine enthusiasts from around the World. A lot of questions come to one's mot mind when it comes to Red Sea Diving & Diving in Egypt in General. The main questions are Where1 to Go diving in Egypt, How much does it cost & Is it safe amongst other subjects. We will answer these questions hopefully putting your mind at ease and get you packing your diving gear and taking the next flight to Egypt for an Exceptional Red Sea Diving Experience.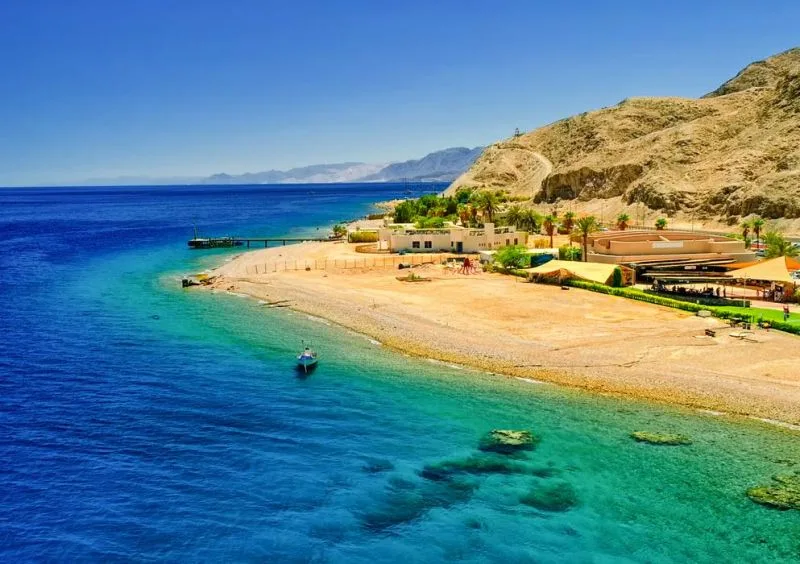 Where is the Best Diving Experience?
You Know that mantra that Realestate agents repeat "Location, Location, Location" well it Never was as trues as when it comes to a Diving in Egypt Experience. Egypt Is Filled with several Costal Location & Sites where you can Enjoy a Seamless and Mesmerizing dive into the Beautiful Blue. Here are some of the Best Locations for Diving & scuba Diving in Egypt.
With Most of the Fame & Reputation for Exceptional Diving in Egypt going to Red Sea Diving & Its Resorts it's forgotten that the Northern Coastline Is Home to a different type of Diving Experience. The Unique Experience Provided by the Northern Coasts is that of Historical & Archaeological Diving. A prime example of this is the Costal City of Alexandria. Offering its Visitors to Plunge into a unique Dive in History at the Remains of Cleopatra's Palace, Sunken island of Antirhodos & the Old Lighthouse of Alexandria. Not only is the Mediterranean Home to Pharaonic & Roman Ruins but also modern Time Relics From Napoleon's Naval Battle & World War two that have been swallowed up by the Sea.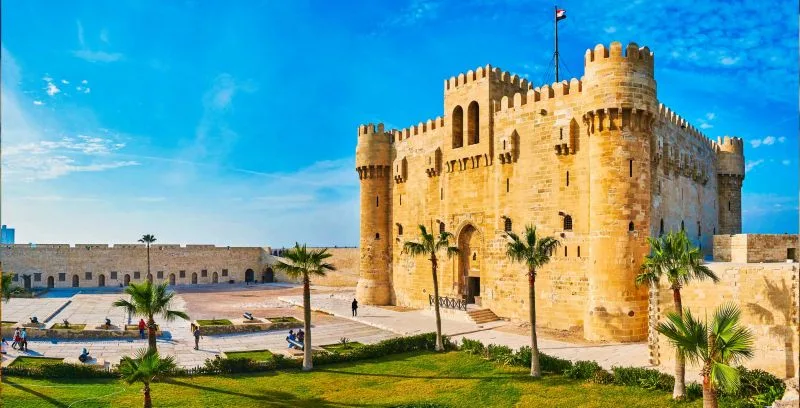 The Two brother Islands are formed of the Big brother island & Little Brother Island located 70 Kilometres from the exotic port Town of El Quseir. The Islands are considered one of the best SItes for DIving in Egypt With Each Island Offering a DIfferent Experience. The 400 meters Big Brother Island is well known for an abundance of Variant Coral Formations both soft & hard, It is also very popular among Sea wreckage explorers. The Little Brother is 500 meters in Length and also home to coral formations and other aquatic inhabitants such as hammerheads & Thresher Sharks.
A tranquil & serene coastal safe haven away For Both Aquatic Life, Tourists & travellers longing for Peace of mind & beauty. Eighty kilometres to the south, Dahab offers a rare Mixture of Great scuba diving in Egypt experience with a relaxed and chilled back feel & vibe. The majority of Diving sites are accessible through from the Shore including the famous blue holes diving area. With a gently sloping reef, Coral boomies, numerous fish, Several other activities to do and affordable quality accommodations Dahab scuba diving in Egypt is every scuba divers dream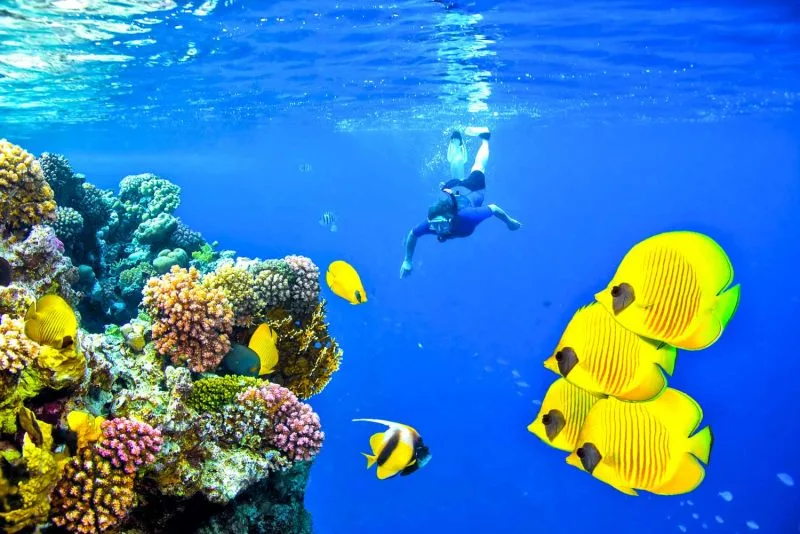 El Gouna is a privately develope & purpose-built Resort twenty-five kilometres north of Hurghada. Although Not on the same wavelength as the Historical and History filled cities of Egypt such as Luxor & Aswan it is filled with hotels, spas, private villas amongst others. El Gouna also provides a unique Red Sea Diving Experience famous amongst wreckage DIvers for its closeness Shaab Abu Nuhas.
One of the ancient cites of the Land of the Pharos, El Quseir is a somewhat five-thousand-year-old City that acted as one of the most important ports in Egypt. Located at a midpoint between Hurghada to the North and Mars Alam to the south. EL Quseir offers a great experience for both Entry and seasoned Individuals diving in Egypt. Its shallow waters are great for starter divers and those wanting to hone their driving skills. Its Waters are filled with the hallmarks of a Red Sea Diving journey such as the lionfish and the captivating blue-spotted Ribbontail.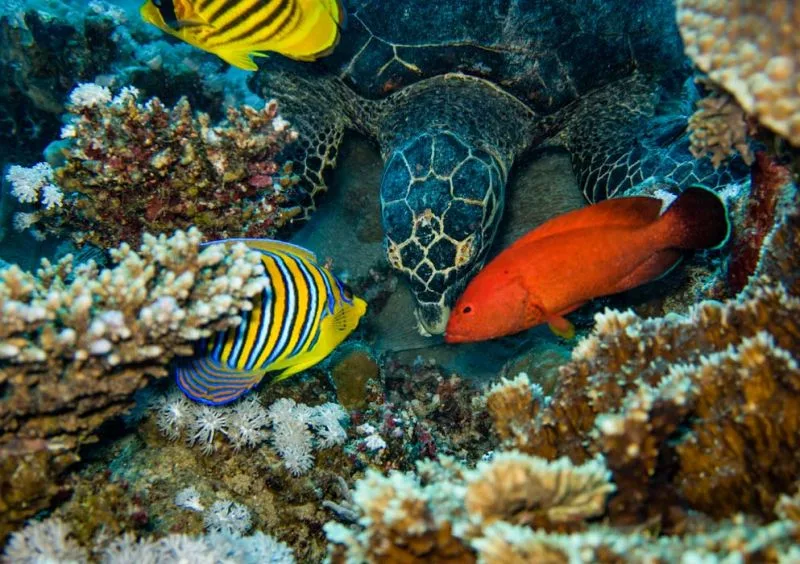 Hurghada starting out as a traditional fishing village then transforming in the 1980s into the Beacon of a tourist destination it is today. Hurghada's shallow, sheltered & easily accessible waters and aquatic biomes act as a great practice ground for entry-level Diving in Egypt with unmatched coral formation and wreckage sites resting in the bottom of the big blue, Hurghada offers every diver whatever his level of experience an Exquisite Red Sea Diving journey.
Located Seventy Kilometers South of Hurghada, the ever Captivating Safaga is a Great Venue to take part in some mesmerising Scuba Diving in Egypt. This Red Sea is Filled with all what that provides for a unique Diving adventure such elements is the Sunken Salam Boat offering a Great time for wreckage lovers, an abundance of aquamarine life and Walls of Beautiful Corals among others.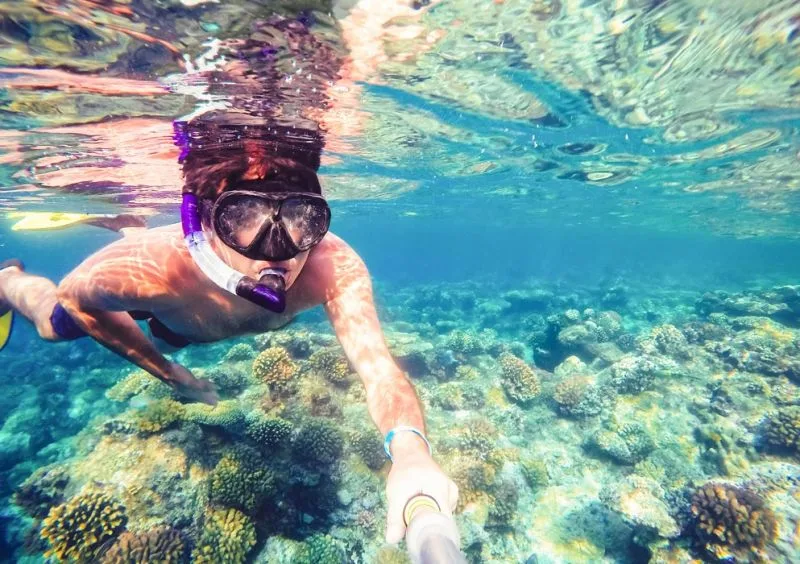 Last but Not Least Sharm el-Sheikh does not only serve as one of the Best Coastal Tourist Destinations in Egypt but also one of the best-known places for diving in Egypt. Sharm is Located at the very tip of the Sinai Peninsula. Offering all level diving Knowledge. Filled with sought out and popular diving sites such as Ras Mohamed Park, island reefs in the Tiran Straights amongst many others.
How much does Diving in Egypt cost?
That is sort of a Tricky QUestion as Diving in Egypt usually varies and changes depending on the Diving school or Institution, where you dive, how many days it will be and whether you will free dive or go on an Expert guided driving tour. However, the Estimate Range of Prices starts from 34 USD (26.48 pounds) to around 478 USD ( 372.21 pounds) maximum. It is always advisable to check the prices in advance with different Diving schools 5 choose the one most suiting you.

Is Diving Safe in Egypt?
The best time to launch your Diving in Egypt Journey would be from late July to Early December Depending on your diving destination of Choice. Bearing in mind that water temperatures tend to go up to over 30-degree celsius in August and September and drop significantly from January to April. Moreover, an Egypt Diving trip to any of the above-mentioned areas is as safe as can be with thousands of tourists visiting resorts in Hurghada, Sharm, Sadaga & many others all while having a great time.
All in all, nothing beats a Swim through the beautiful Coral Caverns, Naturally designed waterways, Multi chromatic schools of Fish and other aquatic life Giving you all the more reason to Launch your One ina lifetime Diving in Egypt vacation.
Travel Experience Since 1955

Memphis Tours is one of the pioneers which have great impact on travel industry for more than 55 years of experience.

Personalized Travel Services

Whatever your travel dreams, together we can custom-design the perfect itinerary with highly personalized services just for you

We Speak Your Language

A multilingual website offers content in 6 different languages English, Spanish, Portuguese, French, Italian and German

Flexibility to Change

We know how important it is for travellers to have the flexibility to change their itinerary due to some reasons or force majeure

Your Safety and Security

A professional will accompany the guests to all of the places; they will never be left alone to fend for themselves

High Quality Service

We do believe honestly that quality should come first and quantity would come later and our main objective focused on (Quality is our Top Priority)

Customer Service 24/7

We offer Customer Support 24 hours a day, 7 days a week by phone and email for questions about our tours and services

Support Sustainable Tourism

We are attempting to make a low impact on the environment and local culture, while helping to generate future employment for local people

Secure Online Payment

Our website is protected by the world′s most secure online payment system VeriSign Secure

Secure Website by MacAfee

Memphis Tours website is a McAfee Secure site that helps keep you safe from identity theft, credit card fraud and spyware