Weather
In morocco The weather from May to September is dry and warm with little rain, shifting to a colder climate from December to April.

Currency
The official currency is the Moroccan Dirham (MAD). a Dollar is for 9 MAD. the sterling pound for 12MAD & Euro for 10 MAD.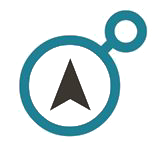 Location
Morocco is located in the northwest section of Africa and is home to the Imperial cities of Rabat, Meknes, Fez & Marrakesh.
Morocco Tour Packages & Morocco Travel Packages
Explore the beauty of Morocco, its sites and famous attractions with our Morocco Tour Packages. Lose yourself in the captivating nature, beautiful architecture, amazing sites and unparalleled mix of modern & traditional. Our Morocco Travel Packages will take you to the best sites and you will visit the Imperial Cities of Morocco, Fez, Casablanca, Rabat, and so much more.
Feeling lost?
Plan with us! Your dream vacation is a click away
FAQs
Is Morocco safe for travel?
Yes. Morocco is considered a safe and very welcoming country. But even thought it has low crime rates if compared to other places, of course common sense is applied and we always tell visitors to take care of their belongings and consult their tour guide or leader in case of any concerns.
What is the best time to visit Morocco?
Fortunately Morocco is great at any time, therefore our Morocco Tours run all throughout the year. Yet, the favourite time for most visitors is from mid-March to May (spring) and from September to October (fall), when it is a good type of warm weather.
What is the official currency in Morocco?
The Moroccan Dirham (MAD) is the currency of Morocco. The name "Dirham" derivates from the Roman word "denarius", which means money. Currently 1USD = 9 MAD.
Will I receive a refund If I am forced to cancel my trip with Memphis Tours?
If you are cancelling your Morocco Tour Package for personal reasons, the refunded amount will depend on how far in advance you notify us about your change of plans. Nevertheless, if cancelation reasons are weather conditions or circumstances out of your control, Memphis Tours grant you a full refund of the paid amount.
What are the top activities to do in Morocco?
There is simple a lot to do in Morocco. On the top of the list is riding a camel in the desert, go sand boarding on the dunes of Erg Chebbi, enjoy a traditional Berber camping, visit roman ruins, have a traditional Moroccan mint tea, walk around the medinas, and even climb and hike in Todra Gorge for the adventure ones. You can check infinite possibilities with one of our Morocco Tour Packages.
How can I obtain my visa to visit Morocco?
Tourist visa upon arrival at the airport in Morocco is available to citizens that need one (USD 27) while some should obtain it before departure. Nationals of 67 countries do not need a visa, among them are the UE, Algeria, Argentina, Brazil, Chile, USA, France, Germany, United Kingdom, Canada, New Zealand. Check with the Moroccan embassy or consulate in your country to know if you exempt of VISA or not. Assistance upon arrival is included in our Morocco Travel Packages.
Is it allowed for non-Muslims to enter historical mosques in Morocco?
Non-Muslims are mostly welcome to experience everything that Morocco has to offer, and this includes visiting mosques too, except during the five prayers of the day or on Fridays. You will find many of them in our Morocco Imperial Cities Tour.
Do I have to learn Arabic in order to enjoy my visit to Morocco?
You don't need to learn Arabic in order to have a great time in Morocco. But in any country that you visit it will always be welcome to know some few words or how to greet people. In some local areas or less touristic places it can also be very useful. Other than that, French is the second language in Morocco.
Are there any health issues that I should worry about in Morocco?
If you are having a Morocco Tour during summer take care of your skin by covering it with light clothes and always have sun block with you. Keep yourself hydrate and be away of tap water. Don't eat food from suspicious restaurants or street food as it can cause some gastric disturbance. Other than that, you shall not worry.
Is there a discount for booking my Morocco vacations tour far in advance?
Yes. We at Memphis Tours offer deals that are fair to your pocket, and our Morocco Travel Packages come with an "Early Bird" discount for customers that pay the full expenses ahead of time. We grant 5% discount if full payment is received six months prior to the date of your arrival. Be aware that "Early Bird" rates require full, non-refundable prepayment. In case of date changes or refunds, discounted tours are not eligible. Get in contact with one of our tour agents to know more.
Will I be able to exchange dollars, Euros, or other currencies in Morocco?
Definitely. You will find many exchange offices and banks that change money for you. Other than that, many restaurants and shops used to tourists will accept Euros or dollars at rates close to the official ones, but it is always better to carry the local currency during your Morocco Tour.
How common is the use of credit cards in Morocco?
It is very common. Master Card, Visa, and American Express are the most common types of credit cards used in shops, hotels and restaurants in the country.
Is it a common practice to give tips in Morocco?
Tipping is part of Moroccans income, so it is quite customary although not an obligation. Offer tips if you are willing to do so.
Was Morocco a Spanish colony?
Yes, but not only. Morocco was France's colony in early 1900 after an agreement between French and Italians. But France also made an arrangement with Spain and the Moroccan territory was divided between both countries. Even after Morocco's independence Spain and France's power continue to be a threaten to them.
I am a vegetarian or allergic to certain products, any problem?
It is not a problem, don't worry. Most of meals will be buffet, therefore you feel free to choose what you want. If you have any serious allergies you can always inform your tour leader and he will take care of it at restaurants and inform the staff about special orders.
Are the taxes included in your prices?
We always include VAT and Tourist Taxes in our Morocco Travel Packages. The only exception is for Tourist Tax of Cataluña (region where Barcelona is located); this one needs to be paid at the hotel. The current amount is 1 euro per person and per night.
Is there a ferry from Spain to Morocco?
There is a ferry. High-speed trains usually depart from Algeciras (Spain) to Tangier (Morocco), and the whole trip takes 2h30 to 3h. It is a relatively cheap choice, although more expensive and longer journey trains are available from Barcelona.
How far apart are Spain and Morocco?
Only eight miles separate Morocco and Spain. However, there is a big difference between both countries, apart in religion, style and culture.
Does Spain have a border with Morocco?
Funnily yes. The countries share both physical and maritime borders, respectively between Morocco and Ceuta and in the Canary islands area, along the Strait of Gibraltar and the Alboran Sea. In total the borders are along the north coast of Morocco and from the Spanish side along Melila, Ceuta, and Plazas de Soberanía.
---