National Parks in Egypt
Ras Muhammad National Park
Zaranik Protected Area
Al Ahrash Reserve
El Omayed Reserve
Elba Protected Area
Salouga and Ghazal
St. Catherine's National Park
Lake Qarun protected Area
Wadi El Rayan
Wadi El Alaqi
Wadi El Assiuti
El Hassana Dome
The Petrified Forest
Sannur Valley
Nabq Protected Area
Abu Gallum
Lake Burullus
The White Desert
---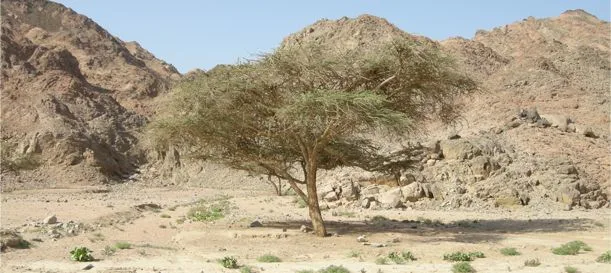 National Parks in Egypt

The unique geographical location of Egypt, at the northeast corner of the African continent, where it joins with Asia, coupled with the fact that it is bordered by the Mediterranean Sea to the north and the Red Sea to the east, endows it with a rich natural heritage.
In a bid to take action to conserve and preserve its biodiversity, flora, and fauna, Egypt passed law 102/1983, which empowered the Prime Minister of the country to designate certain areas to be declared as protectorates. To date, 28 protectorates have been declared, ranging from coastal, wetlands, geological, and coastal protectorates.

Ras Muhammad National Park
Ras Mohamed was the first declared protected area in Egypt in 1983. It lies at the southernmost tip of the Sinai Peninsula, overlooking a panoramic view of the Gulfs of Suez and Aqaba. A diversity of shoreline configurations and coral reef ecosystems that are internationally recognized as some of the world's best make up a small part of the park's beauty, which also features mountains, valleys, gravel plains, and dunes. Also, more than 1,500 marine creatures can be found, which is why the park is a famous snorkeling and diving site.
Ras Muhammad has located about 20 km from Sharm, and 446 km from Cairo. There is only one place in Ras Mohamed where camping is admitted but visitors must get a permit from the Park Management located at the entrance.

Zaranik Protected Area
Zaranik Protected Area is located at the eastern end of Lake Bardawil on the Mediterranean coast of Sinai and was declared a protected area in 1985.
It is bordered on the north by the Mediterranean, on the south by Qantara - El Arish road, and on the east by a huge compound of tourist development areas where one can find comfortable accommodation.
The area is characterized by amazing flora and fauna, which includes rare species (up to 270), as well as migratory birds.
It is located around 30 km east of the town of El Arish and 300 km from Cairo and can be reached by road.
Travel Experience Since 1955

Memphis Tours is one of the pioneers which have great impact on travel industry for more than 55 years of experience.

Personalized Travel Services

Whatever your travel dreams, together we can custom-design the perfect itinerary with highly personalized services just for you

We Speak Your Language

A multilingual website offers content in 6 different languages English, Spanish, Portuguese, French, Italian and German

Flexibility to Change

We know how important it is for travellers to have the flexibility to change their itinerary due to some reasons or force majeure

Your Safety and Security

A professional will accompany the guests to all of the places; they will never be left alone to fend for themselves

High Quality Service

We do believe honestly that quality should come first and quantity would come later and our main objective focused on (Quality is our Top Priority)

Customer Service 24/7

We offer Customer Support 24 hours a day, 7 days a week by phone and email for questions about our tours and services

Support Sustainable Tourism

We are attempting to make a low impact on the environment and local culture, while helping to generate future employment for local people

Secure Online Payment

Our website is protected by the world′s most secure online payment system VeriSign Secure

Secure Website by MacAfee

Memphis Tours website is a McAfee Secure site that helps keep you safe from identity theft, credit card fraud and spyware