Do & Don'ts
Do respect the monuments archaeological sites are human heritage don't touch scratch or sit on it.

Do dress correctly whilst there is no specific dress code in the cities, women will feel more comfortable if they do not wear shorts or have their shoulders uncovered. This is particularly relevant when visiting churches and mosques.

Do drink lots of water be sure to drink lots of water and apply sun cream.

Do have Egyptian money with you
Hotels and the main shops in tourist areas are likely to accept credit cards and foreign currencies, but smaller restaurants and stores are unlikely to, especially the further you go out into the desert and away from the tourist areas. Souk traders will expect cash.

Do buy souvenirs one of the joys of holidaying in a country as fascinating as Egypt is the variety of souvenirs you can buy to take home as a reminder of your stay. Beautiful souks and numerous Egyptian handcrafts reflect the culture of different destinations along the Nile such as blown glass rugs, perfumes, alabaster, basket ware, textile, and jewelry. However, do not attempt to take any antiquity.
This is strictly forbidden.

Don't miss your camera otherwise you'll miss enjoyable memories with your loved ones.

Don't go for desert excursions without an experienced guides and good drivers.

Don't forget to check the time of Esna Lock during booking your Nile cruise

Don't miss to attend one of the sound and light shows along with the archaeological hot spots through the Nile.

Above all, do have a lovely time and don't take long to return to Egypt!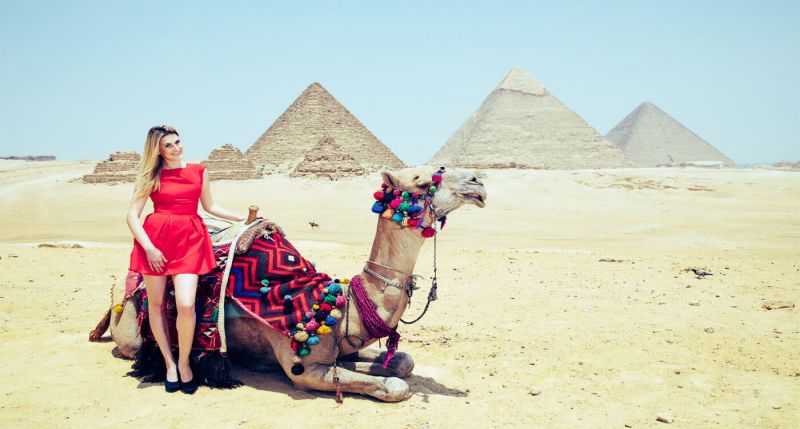 Travel Experience Since 1955

Memphis Tours is one of the pioneers which have great impact on travel industry for more than 55 years of experience.

Personalized Travel Services

Whatever your travel dreams, together we can custom-design the perfect itinerary with highly personalized services just for you

We Speak Your Language

A multilingual website offers content in 6 different languages English, Spanish, Portuguese, French, Italian and German

Flexibility to Change

We know how important it is for travellers to have the flexibility to change their itinerary due to some reasons or force majeure

Your Safety and Security

A professional will accompany the guests to all of the places; they will never be left alone to fend for themselves

High Quality Service

We do believe honestly that quality should come first and quantity would come later and our main objective focused on (Quality is our Top Priority)

Customer Service 24/7

We offer Customer Support 24 hours a day, 7 days a week by phone and email for questions about our tours and services

Support Sustainable Tourism

We are attempting to make a low impact on the environment and local culture, while helping to generate future employment for local people

Secure Online Payment

Our website is protected by the world′s most secure online payment system VeriSign Secure

Secure Website by MacAfee

Memphis Tours website is a McAfee Secure site that helps keep you safe from identity theft, credit card fraud and spyware