Do's & Don'ts Egypt | Know before you go Egypt
Do's & Don'ts Egypt
Do respect the monuments archaeological sites are human heritage don't touch scratch or sit on it.

Do dress correctly whilst there is no specific dress code in the cities, women will feel more comfortable if they do not wear shorts or have their shoulders uncovered. This is particularly relevant when visiting churches and mosques.

Do drink lots of water be sure to drink lots of water and apply sun cream.

Do have Egyptian money with you

Hotels and the main shops in tourist areas are likely to accept credit cards and foreign currencies, but smaller restaurants and stores are unlikely to, especially the further you go out into the desert and away from the tourist areas. Souk traders will expect cash.

Do buy souvenirs one of the joys of holidaying in a country as fascinating as Egypt is the variety of souvenirs you can buy to take home as a reminder of your stay. Beautiful souks and numerous Egyptian handcrafts reflect the culture of different destinations along the Nile such as blown glass rugs, perfumes, alabaster, basket ware, textile, and jewelry. However, do not attempt to take any antiquity.

This is strictly forbidden.
Don'ts
Don't miss your camera otherwise you'll miss enjoyable memories with your loved ones.

Don't go for desert excursions without experienced guides and good drivers.

Don't forget to check the time of Esna Lock during booking your Nile cruise

Don't miss attending one of the sound and light shows along with the archaeological hot spots through the Nile.

Above all, do have a lovely time, and don't take long to return to Egypt!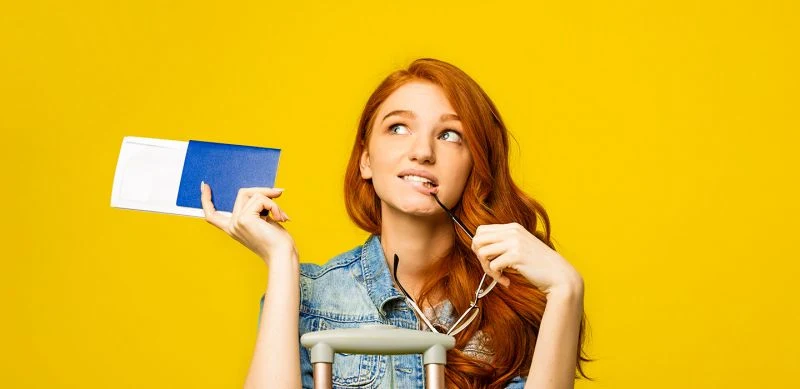 ENTRY AND DEPARTURE

Visitors will need a single-visit visa to enter Egypt. The visa is valid for 90 days. If the planned trip involves travel in and out of Egypt over the same period, then the best option is a multiple-visit visa. Obtaining a visa is pretty straightforward. It can simply be arranged in advance through one of the Egyptian consulates dotted around the world or purchased on entry at Cairo or Luxor airports. All visitors will need to have a passport which must have at least six months remaining of its validity on the date of entry. Egypt, like all other countries, applies strict customs rules about bringing items such as alcohol and cigarettes into the country, so to avoid any misunderstandings it is probably advisable to buy at an airport shop. Under no circumstances should you attempt to leave the country with antiquities.

Transportation in Egypt
As Egypt is such a vast country the best way for holidaying visitors who may have a limited amount of time to explore is to travel from one city to another by air. There are long-distance buses and trains available which are cheaper, but of course, take much longer to reach their destination. Travel within cities is probably best done by taxi or minibus, although car hire is an option.
Hire a car with a guide by the day, which is a good idea if you have a tight schedule and want to see all the sights.
If planning to go into the desert it is a must to take a guide to avoid becoming disorientated. Cairo also has an underground rail system, which is a good way to travel around the city.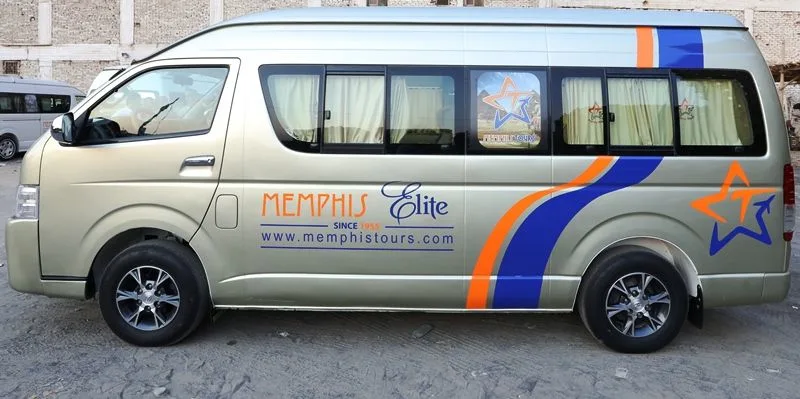 Climate
The Nile Valley region stretches nearly 1532 kilometers and as such the weather can differ quite considerably from Alexandria on the coast in the north, along the river to Luxor, Aswan, or Abu Simbel further south. Generally, though, the climate in the Nile Valley is moderate with lots of sunshine and very few rainy days, unlike the desert areas that have much hotter temperatures. The best times to go are from mid-April onwards and May or September and October, and November when the temperatures are lower, therefore making it easier to sightsee and explore. Between July and August, the sun is at its hottest. Average temperatures in Cairo are around 25-35°C (95°F), while in Luxor they are 30-40°C (107.6°F) and in Aswan hotter still at 31-42°C (107.6°F).

Language
The official language of Egypt is Arabic and other languages are widely spoken too, especially in tourist areas.

Health

There are no vaccinations needed to visit Egypt. Sunburn and dehydration can be avoided by using plenty of sun cream, wearing light cotton clothing and a hat, and drinking lots of water. The health care facilities in Egypt are generally good and it is advisable to have health insurance.

Sports

While other areas of Egypt are synonymous with scuba diving and snorkeling, such as the Red Sea resorts of Hurghada, El Gouna, Marsa Alam, Dahab and Sharm el-Sheikh in Sinai, the Nile Valley is known for its balloon trips over the Valley of the Kings, its excellent golf courses, particularly in and around Cairo and Luxor, and its felucca sailing opportunities.
For the energetic, there's a horse and camel riding, organized hikes and safaris, while for those who like to take it really slow there's some superb spas just waiting to be enjoyed.

Communication

Egypt has embraced internet services and now it is easy to go online at hotels, offices, and internet cafes. Egypt has Wifi – Wimax wireless internet that enables you to access the internet in most of the popular places in the country, particularly around Luxor. The telephone system is efficient and visitors should have no problem in finding public phones that take cards. You can buy visitor mobile cards that enable you to use your mobile. The bright yellow and green half booths favored by one of the leading telecom providers, Menatel, are usually easy to spot. Cards are available from most newspaper stalls and shops showing the Menatel sign and come in 10 and 30 denominations for local and international use. You can buy stamps and post your letter at post offices or from your hotel. Post offices are closed on Fridays.

Money

The currency of Egypt is the Egyptian pound, which is divided into 100 piasters. Cash is generally easily obtained from ATMs, which can be found in larger towns and cities. Most of the major hotels and stores accept credit cards, such as Visa and Mastercard, along with travellers' cheques and certain foreign currencies like euro, sterling and dollars. If venturing off the beaten track you will find that generally only the Egyptian pound in cash will be accepted.

Time & Electricity

Egypt is two hours ahead of GMT, except at the start of May and the end of September when it is three hours ahead until the beginning or end of British Summer Time.
Egypt's electricity works on 220v with sockets being of the two-pin European mainland variety. It's a good idea to pack an adaptor if planning to use personal items like mobile phone chargers.


Business Hours & Public Holidays

Government, administrative offices and Banks are generally open from 9 am to 2 pm each day, except for Fridays, Saturdays and public holidays. Most shops are open from 10 am to 10 pm every day except Sunday. Please note that all these times may vary in shopping centers and during Ramadan. Most historic sites and museums are open from 9 am to 5 pm daily, and often until 6 pm in the summer.
Egypt Holidays
Coptic Christmas on January 7
Labour Day on May 1
Revolution Day on July 23
Armed Forces Day on October 6
The Islamic New Year
the Birth of the Prophet and Ramadan, the major religious period of fasting that precedes the Bairam Feast, change every year.
Travel Experience Since 1955

Memphis Tours is one of the pioneers which have great impact on travel industry for more than 55 years of experience.

Personalized Travel Services

Whatever your travel dreams, together we can custom-design the perfect itinerary with highly personalized services just for you

We Speak Your Language

A multilingual website offers content in 6 different languages English, Spanish, Portuguese, French, Italian and German

Flexibility to Change

We know how important it is for travellers to have the flexibility to change their itinerary due to some reasons or force majeure

Your Safety and Security

A professional will accompany the guests to all of the places; they will never be left alone to fend for themselves

High Quality Service

We do believe honestly that quality should come first and quantity would come later and our main objective focused on (Quality is our Top Priority)

Customer Service 24/7

We offer Customer Support 24 hours a day, 7 days a week by phone and email for questions about our tours and services

Support Sustainable Tourism

We are attempting to make a low impact on the environment and local culture, while helping to generate future employment for local people

Secure Online Payment

Our website is protected by the world′s most secure online payment system VeriSign Secure

Secure Website by MacAfee

Memphis Tours website is a McAfee Secure site that helps keep you safe from identity theft, credit card fraud and spyware