Long Nile Cruise Journey
Nile Cruise Journey Cairo Luxor Aswan
Tourism in Egypt was pioneered by adventurous European tourists, who set out to explore Egypt by boat during the Belle Epoque at the turn of the 20th century. Starting in Cairo, they spent weeks floating down the Nile, stopping along the way to see the ruins left behind by the Ancient Egyptians. Many things in Egypt have changed in over a century since tourists first explored the Nile by boat, but you can still enjoy the same trip south from Cairo today that enchanted so many during Egypt's Belle Epoque. For over 16 years, the Long Nile Cruise between Cairo to Aswan was not available to tourists, but as of last year, this classic journey has been revived. The Long Nile Cruise is sure to be the trip of a lifetime through the ancient land of Egypt.
Cruise boats now leave regularly from Cairo heading south to Aswan and from Aswan to Cairo. Passengers can also join the cruise north to Cairo in Luxor or disembark in Luxor without continuing to Aswan. The two-week journey takes passengers to all of the major ancient sites along the Nile Valley, while also providing time to relax and enjoy the sun and the scenery of the Nile Valley. The Giza Pyramids in Cairo and the Valley of the Kings and Karnak Temple in Luxor are on the itineraries of most tourists that pass through Egypt; however, they are only a small portion of the legacy that the Ancient Egyptians left to modern tourists. On the Long Cruise, passengers will visit many more sites that grant a fuller view of the accomplishments of the pharaohs and an understanding of how their art and architecture changed over thousands of years as the fortune of Ancient Egypt rose and fell repeatedly.
Long cruises range in length from 10 to 15 days depending on the direction of the trip and your chosen point of departure (Cairo, Aswan, or Luxor). Cruises are available year-round, departing at least once a month from each of the three departure cities. The ships making the long cruise are luxuriously appointed to guarantee that you enjoy the utmost relaxation on a trip that provides plenty of time to enjoy the beautiful scenery of the Nile Valley. This classic cruise is sure to create memories for a lifetime.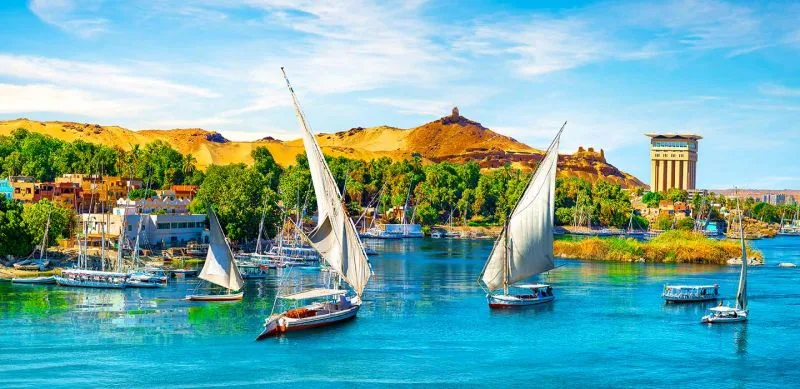 Cruise Itinerary from Cairo to Luxor - 13 days
Day 01: Arrive Cairo / Embark Nile Cruise
Day 02: Nile Cruise Sightseeing ( Pyramids & Museum )
Day 03: Nile Cruise sailing to Beni Suef
Day 04: Visit Fayoum sites (Hawara Pyramids & Maydom).
Day 05: Sail to Minya / Visit Tuna El Gebel & Ashmunein.
Day 06: Minya Sightseeing (Tel El Amarna & Visit to northern tombs Tomb of Ahmose (EA3) / Beni Hassan Tombs
Day 07: Nile Cruise Sailing to Asyut & Overnight
Day 08: Sail to Sohag / Visit Abydos
Day 09: Nile Cruise sailing to Qena & Overnight
Day 10: Visit Dandarah temple / Sail to Luxor
Day 11: Visit Valley of Kings & Hatshepsut Temple
Day 12: Visit (Karnak & Luxor Temples) / Disembarkation
Day 13: Fly home back
13 Day Cruise Cairo Luxor Aswan. Book Now!
-------------------------------------------------------------------------
* Cruise Itinerary from Luxor to Cairo - 11 days
Day 01: Arrive Cairo / Overnight in Cairo Hotel
Day 02: Fly to Luxor / Embark your Nile Cruise
Day 03: Nile Cruise Tour to Valley of Kings & Hatshepsut / Karnak & Luxor Temples
Day 04: Sail to Qena / Visit Abydos & Dendara Temples
Day 05: Sail to Sohag via Naga Hammadi Bridge
Day 06: Sail to Minya via Asyuit's Lock & Overnight
Day 07: 07:00 Visit Tel El Amarna / Northern tombs Tomb of Ahmose (EA3) / Visit Tuna El Gebel & Ashmunein.
Day 08: Visit Beni Hassan / Sail to Beni Suif.
Day 09: Visit Fayoum (Hawara Pyramids & Maydom) / Sail to Cairo
Day 10: Nile Cruise tour to Pyramids & Museum
Day 11: Disembarkation / Fly home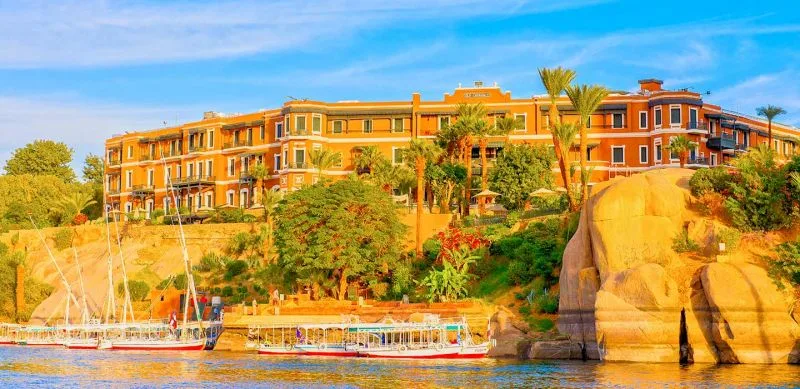 Cruise Itinerary from Aswan to Cairo - 14 days
Day 01: Arrival Cairo / Overnight in Cairo Hotel
Day 02: Fly to Aswan / Embark your Nile Cruise
Day 03: Aswan visits ( High Dam, Philae Temple & Nubian Museum )
Day 04: Sail to Kom Ombo / Visit Kom Ombo Temple / Sail to Edfu
Day 05: Visit Edfu Temple / Sail to Luxor
Day 06: Luxor Sightseeing (Valley of the Kings & Temple of Hatshepsut, Karnak & Luxor Temples).
Day 07: Sail to Qena / Visit Abydos & Dendara Temples
Day 08: Sail to Sohag via Naga Hammadi Bridge & Overnight
Day 09: Sail to Minya & Overnight
Day 10: Visit Tel El Amarna / Northern tombs Tomb of Ahmose / Visit Tuna El Gebel & Ashmunein.
Day 11: Visit Beni Hassan / Sail to Beni Suif.
Day 12: Visit Fayoum (Hawara Pyramids & Maydom) / Sail to Cairo
Day 13: Nile Cruise to Pyramids & Museum
Day 14: Disembarkation / Fly home back
Travel Experience Since 1955

Memphis Tours is one of the pioneers which have great impact on travel industry for more than 55 years of experience.

Personalized Travel Services

Whatever your travel dreams, together we can custom-design the perfect itinerary with highly personalized services just for you

We Speak Your Language

A multilingual website offers content in 6 different languages English, Spanish, Portuguese, French, Italian and German

Flexibility to Change

We know how important it is for travellers to have the flexibility to change their itinerary due to some reasons or force majeure

Your Safety and Security

A professional will accompany the guests to all of the places; they will never be left alone to fend for themselves

High Quality Service

We do believe honestly that quality should come first and quantity would come later and our main objective focused on (Quality is our Top Priority)

Customer Service 24/7

We offer Customer Support 24 hours a day, 7 days a week by phone and email for questions about our tours and services

Support Sustainable Tourism

We are attempting to make a low impact on the environment and local culture, while helping to generate future employment for local people

Secure Online Payment

Our website is protected by the world′s most secure online payment system VeriSign Secure

Secure Website by MacAfee

Memphis Tours website is a McAfee Secure site that helps keep you safe from identity theft, credit card fraud and spyware