---
Memphis Tours Blogs
Traditional Food of Egypt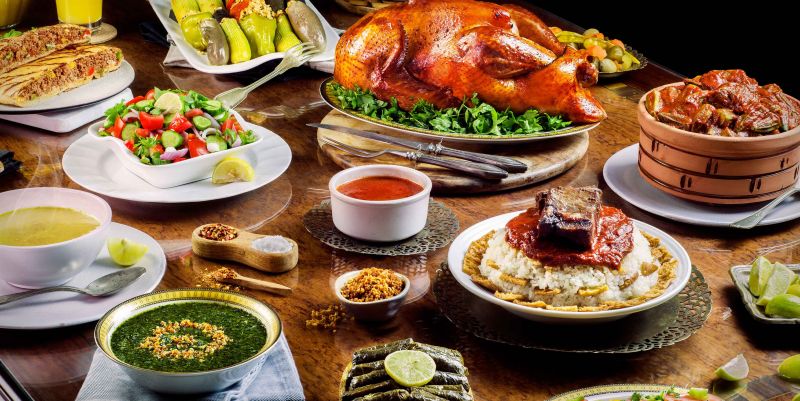 Do you intend on spending the holiday in Egypt or if you're there for a short visit and you are lost on what to eat? Egypt is a beautiful place to visit and definitely a good choice for a vacation or tourism. Apart from its ancient history, mummies, and artifacts, you will find that Egyptian Cuisine is equally interesting. Ancient Egyptians don't eat just for the time they live; their choice of food is also influenced by their preparation for the afterlife. Fascinating, isn't it?
These traditional foods nourished the ancient Egyptians and they still taste well today. Egyptian Food is not just tasty; they are good for your health as well. Therefore, there is no cause for alarm. You will not be emaciated before you go back home. You will have more than enough pleasurable moments visiting historical sites and getting nourished all the way.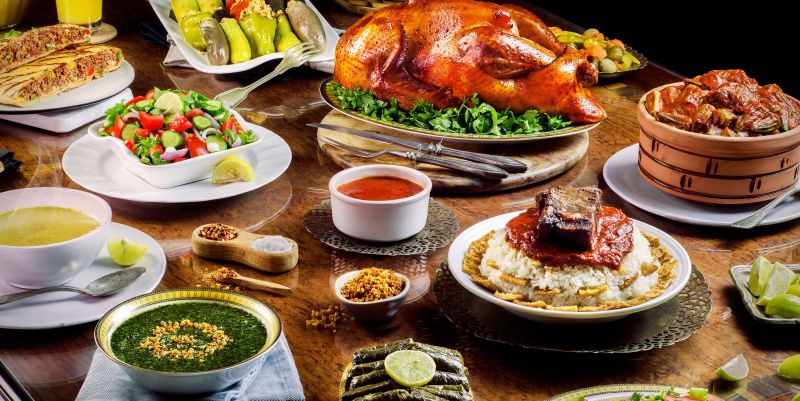 Treat yourself to a Culinary Journey alongside Great scenery & SItes with our Egypt Packages & Nile Cruises 2020
Egyptian Food
All of Egypt's ancient history makes Egyptian cuisine what it is today with a rich inheritance in dish preparation methods. Like in most Middle Eastern countries, a big part of Egyptian culture is gathering and celebrating with family and friends with delicious meals on the table. Ranging from breakfast to dessert, here are some Egyptian Food you wouldn't want to miss anytime you visit Egypt:
Koushari
This is one of the most popular food items in traditional Egyptian Cuisine. It is mostly sold on the street, served from carts and restaurants. It is made with rice, macaroni, lentils, and chickpeas topped off with caramelized onions, thick red sauce, and a garlic sauce or vinegar sauce or even chili sauce. It is a cheap and filling meal full of carbs. Look forward to the scintillating taste this food will give your taste buds.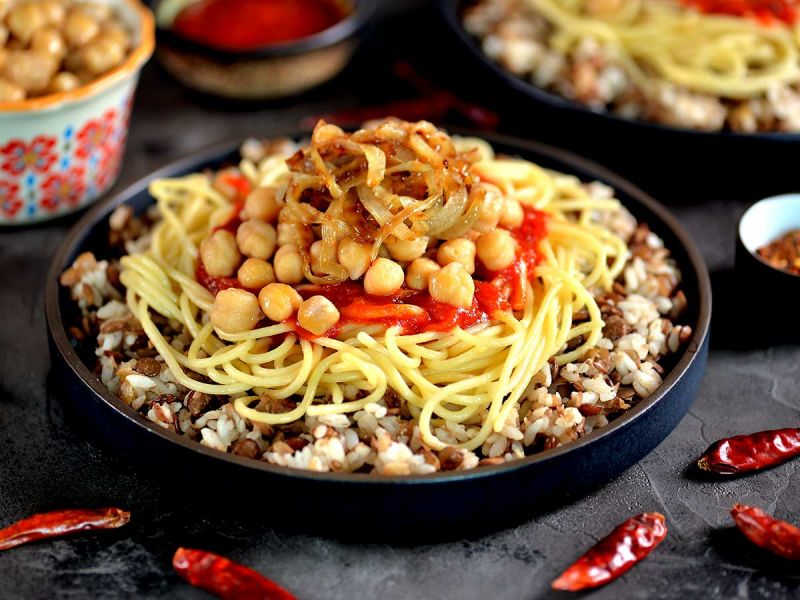 Mahshi
Mahshi is Egyptian stuffed vegetables. You will be more interested in this if you are a vegetarian. Mahshi is basically vegetables of choice such as zucchini, eggplants, bell peppers, tomatoes, cabbage leaves, or grapevine leaves stuffed with rice filling. The filling consists of rice, herbs (parsley, cilantro, and dill), tomato sauce with seasoning, and a touch of cinnamon. Some people like to add minced meat to the filling for a generous meal. However, it is still sumptuous without adding meat. This meal is something you should try while in Egypt, especially since it's one of the many delights that is Egyptian Food you will absolutely love.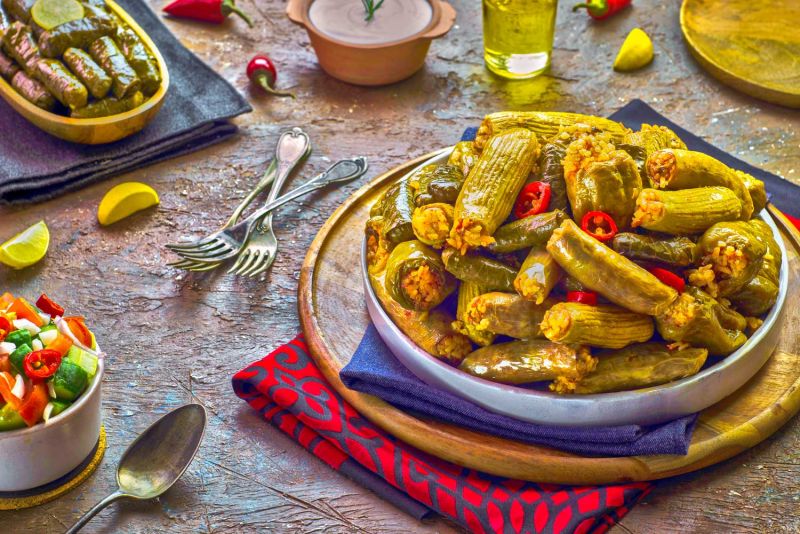 Molokhia
Molokhia is also a traditional Egyptian dish. It is named after the leafy green that is used in the preparation of the stew. This meal is also known as jute mallow (Corchorus olitorius). It is a stew made up of leafy greens, cut into pieces and prepared in chicken, beef or seafood broth mixed with ground coriander and fried garlic. It is mostly served with rice, bread, chicken, beef or seafood.

It is packed with essential vitamins such as iron and potassium, vitamin c, and vitamin B3 making it a healthy Egyptian food. This meal is not popular in Egypt for just its aroma and taste but its nutritious content. You will hardly find any other meal healthier than Molokhia in Egypt. It is important to note that the preparation of this meal depends on the region in Egypt.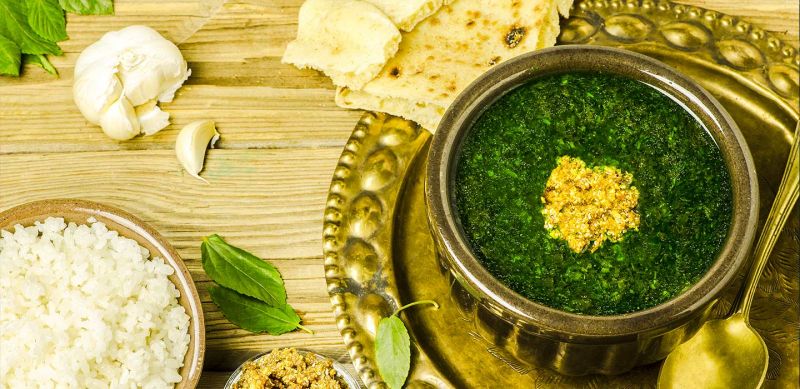 Falafel
Falafel is also known as Ta'meya. It is an Egyptian traditional breakfast that is a perfect match with eggs, cheese, and pita bread. The traditional Egyptian Falafel is made of fava beans. Fava beans are soaked overnight to soften and then crushed in a food processor. They are then mixed with a fresh combination of cilantro, parsley, white onion, garlic and leek giving it its vibrant green colour.
This meal is packed with loads of flavour, no surprise it is loved by all. Spices such as cumin, coriander, paprika, cayenne, salt, and pepper are added along with chickpea flour. Rolled into balls and fried. Sounds yummy right? You don't want to miss trying this anytime you find yourself in Egypt.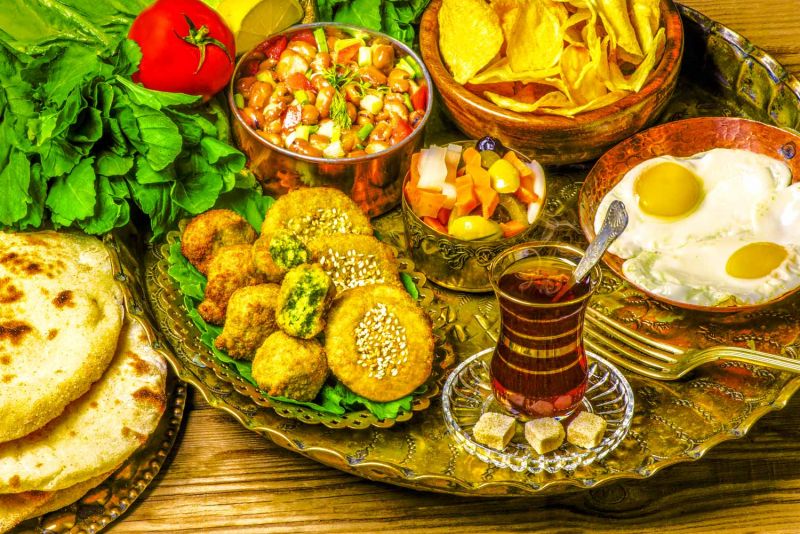 Fulmedammes
Fulmedammes is often called Ful (pronounced "fool"). Fool, sorry, I mean Ful, is the most common Egyptian breakfast. It is also made of fava beans. These beans require being soaked overnight and then cooked for a long time in low heat in an "idra" (a traditional heating system) in order to remove the beans casing. It is commonly eaten as a dish with eggs, cheese, pita bread and /or ta'meya. It can be an easy breakfast made like a sandwich. The beans contain nutrients such as carbohydrates and iron and are low in saturated fats.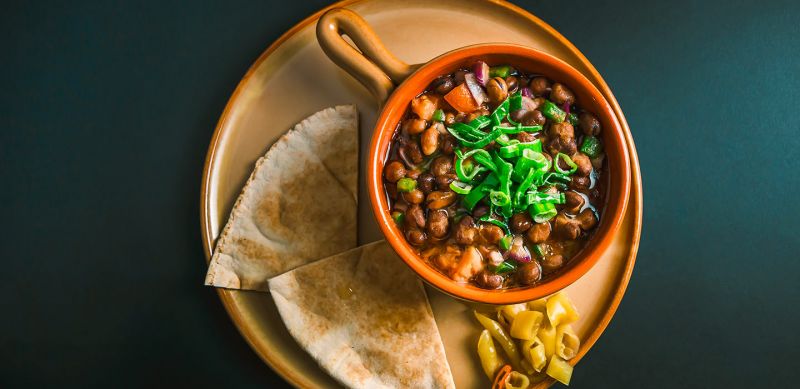 Fattah
Fattah is most served in ceremonies going way back to ancient Egypt. Fattah is still a major dish today in celebration of the first day of the Islamic feast (Eid-al-Adha). It is a combination of crispy bread, rice, meat, and vinegar or tomato sauce. The meat used for special occasions is lamb while for an ordinary day, it is beef. Although it is a simple dish, it is satisfying.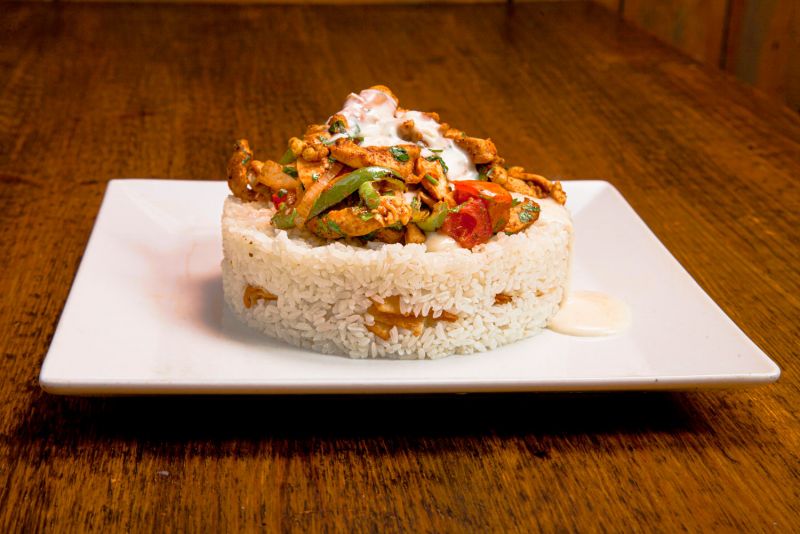 Conclusion
By now, you will have realized that there is so much to look forward to on your trip to Egypt. Prepare for mesmerizing ancient cites and cuisines that will scintillate your taste bud. You are in for pleasurable moments and some of the Best Egyptian food items that Egyptian cuisine has to offer throughout your stay in the ancient city of Egypt