---
Memphis Tours Blogs
Is Egypt Safe to Visit?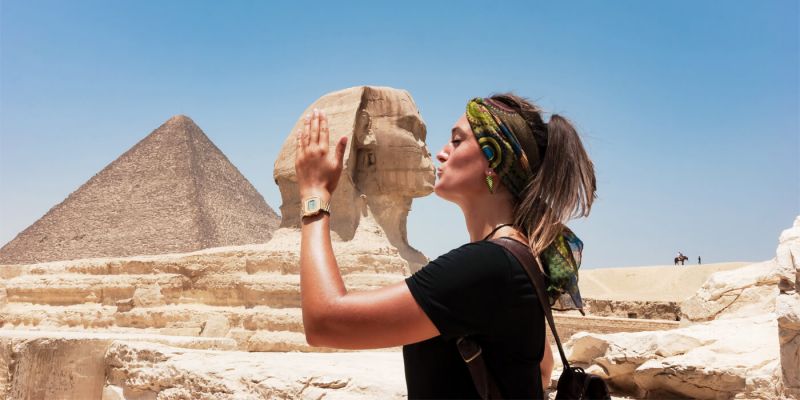 Is Egypt Safe to Visit? It is a frequently asked question as safety is a factor that travellers consistently consider when it comes to travelling to many parts of the world. This is why travellers often gather as much information as they can about the country they intend to visit. Egypt is one country that has thrived through its tourism industry. Millions of visitors come in annually for events or to enjoy the magnificence that Egypt offers.

There are several questions about the matter of safety in Egypt. As an experienced traveller, I understand the fears of the average traveller, whether you are backpacking or just going on a short trip. This article will act as the ultimate insider report about Egypt and help you to feel better about the country. I will provide facts and also help with tips that can help you stay safe in Egypt.

Shall we?
Information Is Truly Power
Many misconceptions about places are fueled by wrong information. This is why the first step that you need to take to enjoy your trip to Egypt is to hire a tour guide. An experienced Egyptian tour guide/agency will provide accurate information about the situation of things. You can also ask all your questions and relay any concerns that you may have to them. With the right information, Egypt is a safe country with amiable people who would not hesitate to lend a helping hand.

Regarding health, there are barely any health problems that are particular to Egypt. However, there are occasional cases of gastric disturbance as a result of drinking tap water. It is better to consume properly packaged water and ensure that your food is gotten from recommended restaurants.

Another common issue is that travelers tend to suffer sunburn or heatstroke during the intense summer heat. To avoid this, you need to take proper precautions and prepare for the sun. Egypt is one of the most consistently sunny countries in the world. It is best to stay out of the sun when it is hottest and ensure proper hydration.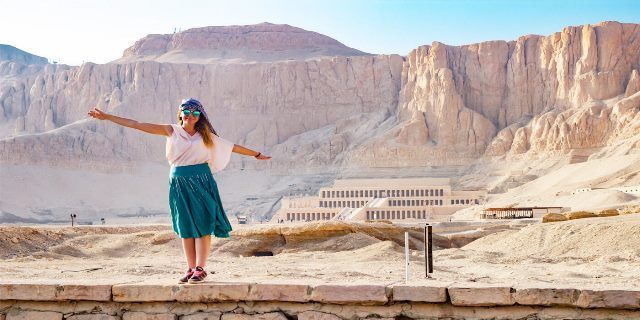 The Tourists Guide
As a tourist in Egypt, you'd likely be greeted with a smile every now and then. This shows that Egyptian locals are used to seeing visitors, especially in areas that are tourist hotspots. Another thing that is popular in tourist areas is the police presence. Although there is a police presence all over the country, it is much more common to see heavily guarded policemen around these historical structures and buildings.
The presence of these armed men is not a reflection of any danger or harm. You may also notice police officers with special "Tourism police" badges. These officers are specially designated to ensure that visitors are safe and help you with any issues you may face.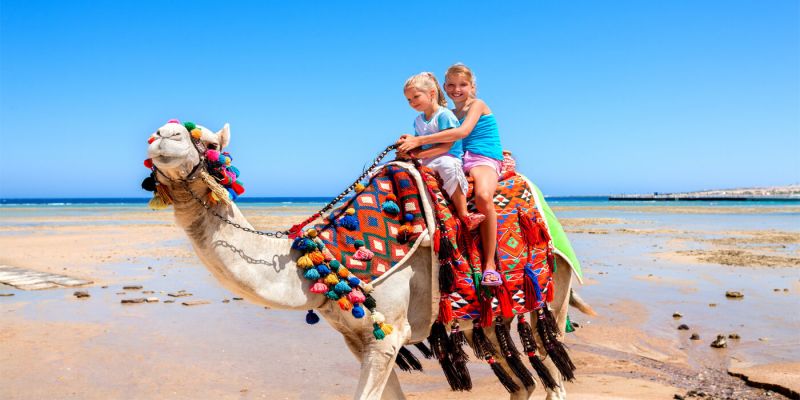 Below are some tips that can help you have a hassle-free visit while you are in Egypt:
Always have a means of Identification on you: You are likely going to be required to show a copy of your I.D. from time to time. Although it is not guaranteed that you'd be asked, it is best to always have it on you.
Avoid public display of affection (especially LGBT travellers): Egyptians absolutely frown at the open show of love. The cultural and religious beliefs of the people may cause some to frown upon the public display of affection.
Get a Sim card and keep enough money for tips: One of the first things that you should do upon arrival is to get a new sim. It is cheap, readily available, and is bound to make travelling stress-free. Also, it is best to have some change set aside for tips (you may have to give a lot of them). Tipping is a cultural practice that shows your appreciation for the services rendered.
Appropriate dressing: Remember the saying, "When in Rome, act like the Romans". Dressing is a big deal for Egyptians because they are a conservative society; therefore, you may need to be discrete and respectful in your dressing.
Mosquitoes: You may need to take a repellant with you to avoid mosquito bites.
Drones: Drones are mostly not allowed in Egypt; therefore, if you have plans to use them, please avoid those plans. The use of drones without proper authorization is totally prohibited
Pictures: What is a holiday without pictures, right? Well, it is forbidden to take photos of military installations or public holdings.
Don't get wrapped up in uncontrolled crowds: If you notice a gathering of a mob, ensure that you avoid them.
Avoid doing any kinds of drugs in Egypt: The punishment ranges from lengthy prison sentences to the death penalty (Yes, they are that tough on drugs).
Avoid taking alcohol on the streets: Remember that Egypt is a conservative society, and the public consumption of alcohol can get you arrested. Therefore, it is best to consume it in a bar or licensed restaurants.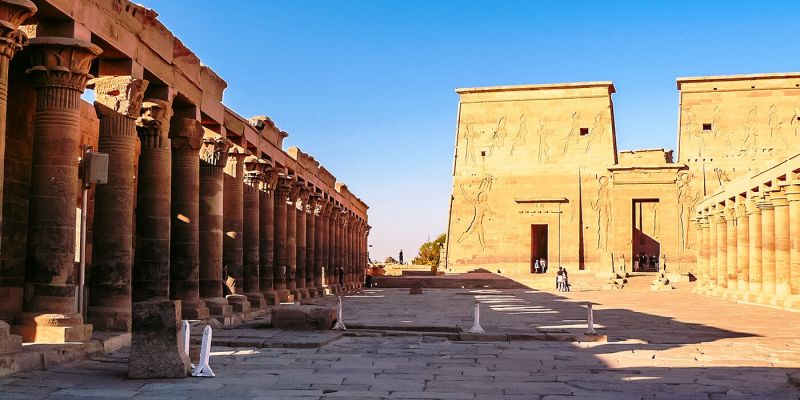 Conclusion
Every year, millions of tourists pay a visit to Egypt. Apart from the historical sites and structures, Egypt presents amazing beach fronts and beautiful manifestations of nature. Egypt is a beautiful country that has attracted visitors for thousands of years. However, in 2015, the number of people who visited Egypt on vacation was at an all-time low.

A lot of this can be attributed to the media's misinformation. Upon insider's analysis, we found that security that travellers have enjoyed remains unchanged. There have been numerous international events held at Egypt (the most recent is the continental football tournament that was held there between June and July this year).
Since 2015, the tourism industry in Egypt has shown signs of an upward shift. In 2016, the number of tourists stood at 5.4 million, a significant improvement from the abysmal performance of the previous year. Since then, there has been a substantial increase, and in 2018, Egypt welcomed 9million tourists.
This goes to show that Egypt is a safe destination.

we hope this article has been helpful?
Thank you for reading.