---
Memphis Tours Blogs
Christmas and new year in Egypt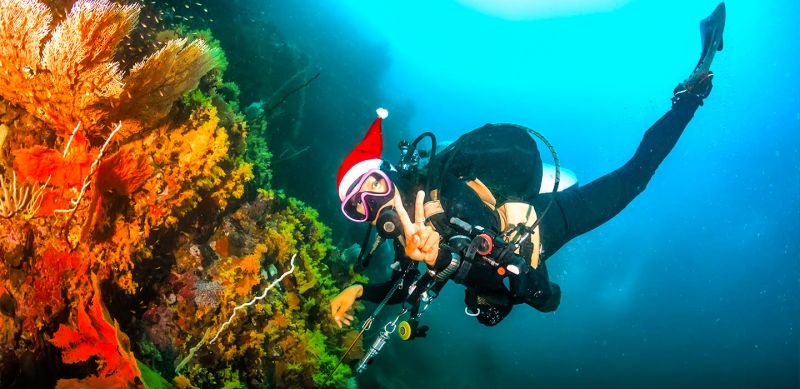 Egypt is an excellent country with picturesque destinations and vibrant people. Visitors come all year round to enjoy special events and activities designed for the most pleasant memories. Surprisingly, one of the most popular festivals in Egypt is Christmas.

According to the bible, the parents of Jesus Christ fled to Egypt shortly after he was born. Many Egyptians remember this story as evidence of how welcoming the Egyptian people are. Over the years, tourists have enjoyed memorable Christmas and New Year season even though the country has a predominantly Muslim population.

Egypt is an excellent country with picturesque destinations and vibrant people. Visitors come all year round to enjoy special events and activities designed for the most pleasant memories. Surprisingly, one of the most popular festivals in Egypt is Christmas.

During the Christmas season, Major cities such as Cairo, Luxor, and Aswan are adorned with beautiful Christmas decorations. Another factor that makes Christmas evident is the festive buffets and a vast array of local entertainment. Egyptians are known to appreciate Christmas and join in the celebration even though it is not exactly a part of their custom.

If you are looking to learn about the Christmas and New Year celebrations in Egypt, then you are in the right place. This article is a detailed look at Egypt at the end of the year festivities.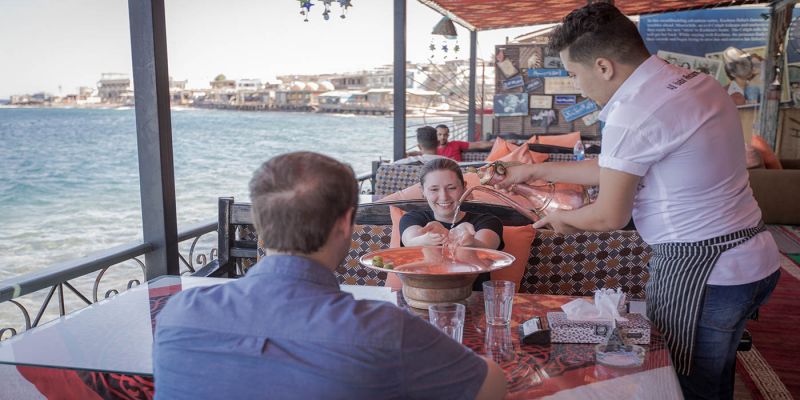 A Slight Twist To Christmas

Many people don't know that a substantial Christian population has been in Egypt for more than 2000 years. They are known as Coptic Christians and are part of the Eastern Orthodox Christian faith. Coptic Christians number up to 9 million in Egypt (this is about 10% of the country's population). They are also known as the "Copts," and they have a solid organizational structure that even has a pope.

According to the Julian calendar (which is most commonly used), Christmas falls on the 25th day of December. However, Coptic Christians follow a different schedule. For them, Christmas falls on the 29th day of the Month of Koaik- which is the 7th day in January. Therefore, if you have plans to enjoy authentic Egyptian Christmas celebrations, then you need to plan accordingly.

Apart from the fun experience, Coptic Christians have certain Christmas traditions. In the weeks before Christmas, they abstain from milk, eggs, and meat. This fast is said to be an essential spiritual practice in the buildup to Christmas.

Christmas is incomplete without a visit to the church to witness the full experience. It also provides an excellent opportunity to see the opulent interior and exterior designs. You will come across some of the oldest and most beautiful churches spread through the streets and Cario and other major cities.
There is also a nighttime vigil that holds on the eve of Coptic Christmas day (the 6th day of January).
This service occurs in several cathedrals all over the country. One of the largest of these gatherings occurs in St. Mark's Cathedral, where the Coptic pope joins in the celebration. Afterward, people gather for feasts with friends and family. The Christmas season is often characterized by traditional Christmas foods (A type of soup called 'fata' is a great example), relaxing, celebrating, and exchange of gifts.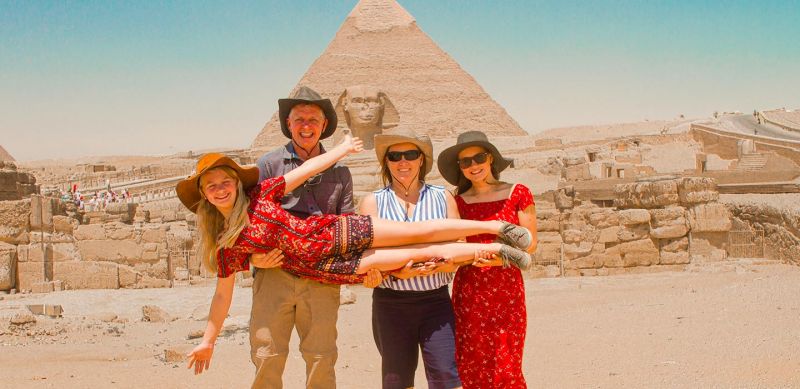 Check out Our Nile Cruises 2020 During Christmas & New Year.

Nile cruises are one of the most remarkable activities for tourists in Egypt. It often ranks top on everyone's bucket list of things to do in Egypt. This is why they are always fully booked during the Christmas season. The Nile cruise is a different experience during Christmas; with local entertainment, music, and abundant food, you can enjoy luxurious cruises during the yuletide.

Also, several parties are organized to celebrate the holidays with several fun activities. The cruise cabins and housekeeping help you sail across the Nile in premium comfort. While sailing, you can pay attention to the colorful streets for a bunch of events and catch amazing views of the end of the year celebrations.
During Christmas and New Year, Nile cruises also specialize in onboard festivities. With plentiful food laid elegantly in a festival-themed setting, you are bound to fall in love with Egyptian delicacies during the Nile cruise.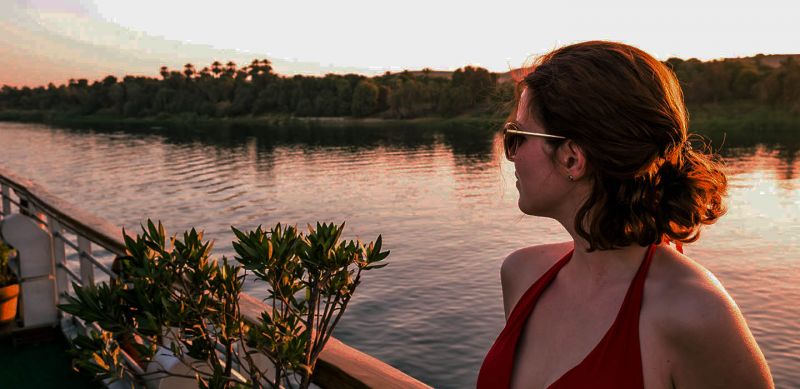 A VISIT TO ST. CATHERINE'S MONASTERY

What's a Christmas visit to Egypt without a visit to St. Catherine's Monastery?
Located in the Sinai Peninsula, St Catherine's Monastery (also known as the Sacred Monastery of the God-trodden Mount Sinai) is one of the most famous historic Christian sites in Egypt. It was built in the 6th Century by the Byzantine Emperor Justinian and remains in operation to date.
What if I am not a Christian?
Well, you are welcome to visit the Monastery as long as you keep in mind that it is an ancient spiritual site. There is a certain level of respect that is owed to the Monastery, you need to pay attention to this and follow the rules. You also need to arrange your travel with the opening hours in mind. The Monastery is closed on Fridays, Sundays, and the days of holy feasts like Christmas, New Year, and Easter, to name a few.

If you up for a hike, then you can visit the neighboring Mount Sinai (Where the Bible described as the place where the Ten Commandments were gotten). You can either take a climb through the "steps of penitence" or go through a broader and more leisurely path. Notably, there is a small chapel at the apex of the mountain.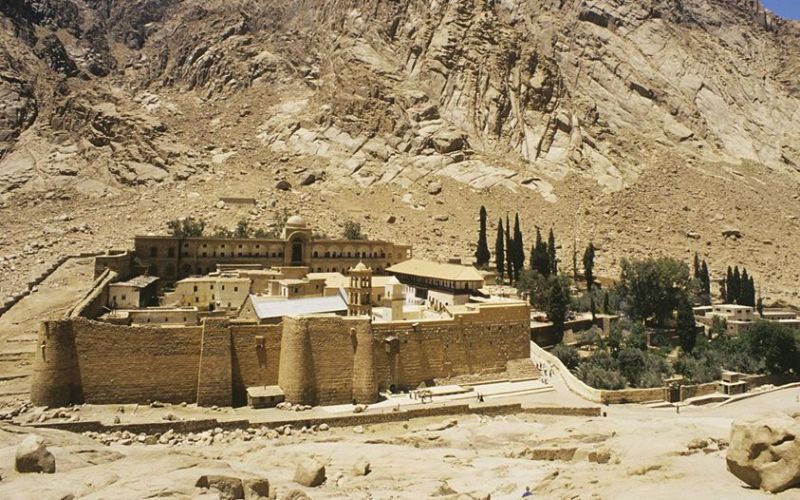 CONCLUSION

What makes Christmas special?

Is it the food, decorations, and other festivities that characterize this tradition?
Or
The fireworks, colorful attires, and the burst of happiness wherever you turn?

Christmas holiday travel hits different because it provides an opportunity for you to enjoy a unique Christmas experience. Countries across the world are beautifully adorned with the colors green and red to celebrate. Therefore, traveling with the family for Christmas every once in a while is not a bad idea.

There are several destinations where you can enjoy the Christmas and New Year celebrations. Egypt is no exception, as it is home to wonderful cultural and traditional experiences. If you have always wanted to visit Egypt, then this holiday season is an excellent time for that.

You can make preparations to enjoy the festivities from now until mid-January. Whether you are interested in Christian culture or not, it is a great way to enjoy unique perceptions and experiences with great people.

By the way, 'Merry Christmas' in Egyptian is translated to "Eid Milad Majid."