Taba and Taba Heights
Topics Covered:
Taba region description
Pharaoh's Island
Deep Canyons
Taba Heights Golf Course
Taba region
The Taba region came to worldwide attention in the 1970s when it became a magnet for backpackers looking to enjoy a simple happy lifestyle.
There has been considerable expansion since those days, but the laid-back approach to life is still very evident, especially when compared to the more bouncy feel of Sharm el-Sheikh further south.
The feeling of relaxation and being close to nature is one of the main reasons why the Taba region is so popular and there is no doubt that everyday routine will suddenly seem a long way off when you are enjoying life here.
The small (and modern) downtown area of Taba Heights is worth a visit for an evening stroll around a few restaurants and shops, with live outdoor entertainment often available. Most of the larger hotels run a free shuttle service.

Many people see Taba as an ideal family destination and demand to add it to their Egypt Tour Package.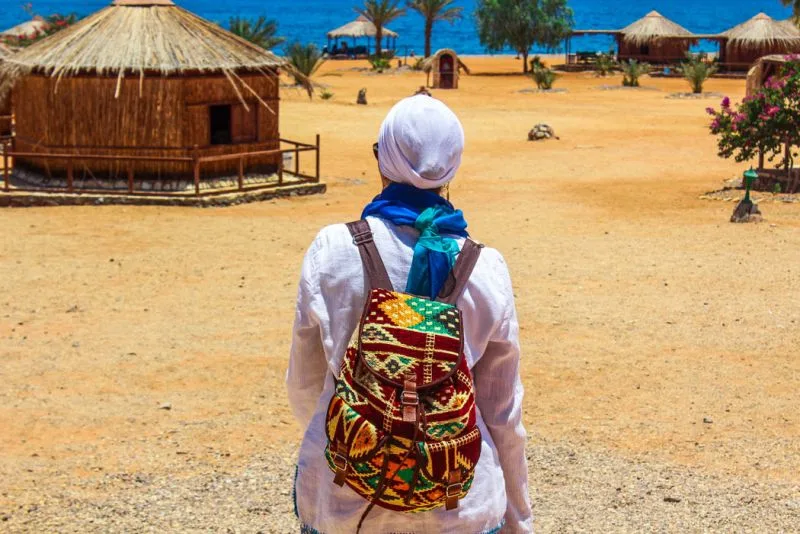 Pharaoh's Island

A few miles south of Taba, and just off the coast, is Pharaoh's Island – for good reason, one of the most photographed sites in the regions.
After a safety briefing and some gentle tuition, you'll be at the control of your quad with the throaty engine note road driven through the canyon walls. When you stop for a break and a refreshing drink halfway round your trip, the silence is stunning.
To complete a perfect day, head back for a refreshing shower to rinse the canyon dust off, laze by the pool, and then look forward to a meal of a lifetime.
For a truly world-class dining experience, make time to book a table at Castle Zaman, a little north of Nuweiba near Basata Camp.
This amazing place boasts "slow castle food" where high-quality fresh meat and fish are slow-cooked in a style perfected over centuries.
It's worth allowing some extra time to absorb the special atmosphere of the place, including a bit of shopping time to see their "dungeon" which offers souvenirs and gifts well away from the usual run of things!
Be sure to book ahead, as the place is deservedly popular, and they'll fix everything including a pick-up from your hotel.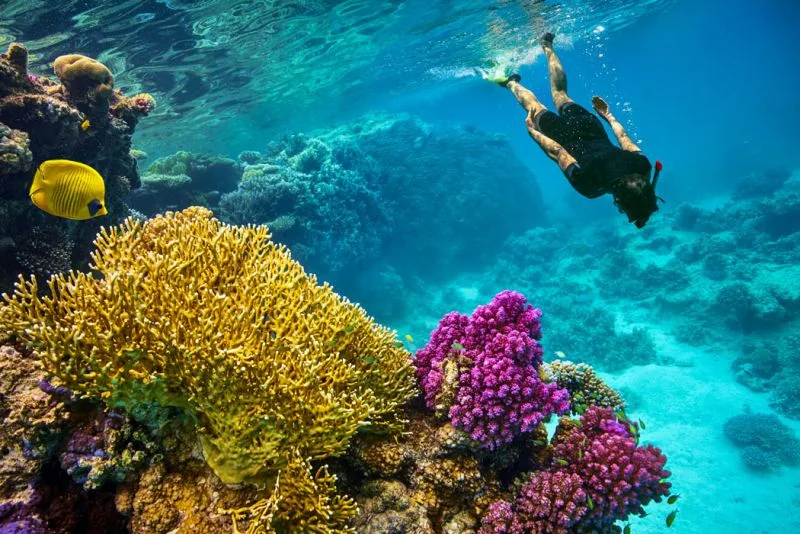 Deep Canyons

Even though the deep canyons look dry, they owe their existence to great rainstorms, rivers, and floods.
In the past, the region boasted much more rain and standing water and it's easy to see the tracks of old torrents.
Even today, the downpours in the short rainy season see water racing through these wadi's (old valleys or dry river beds).
Even in the dry summer, there's more water around than you might think.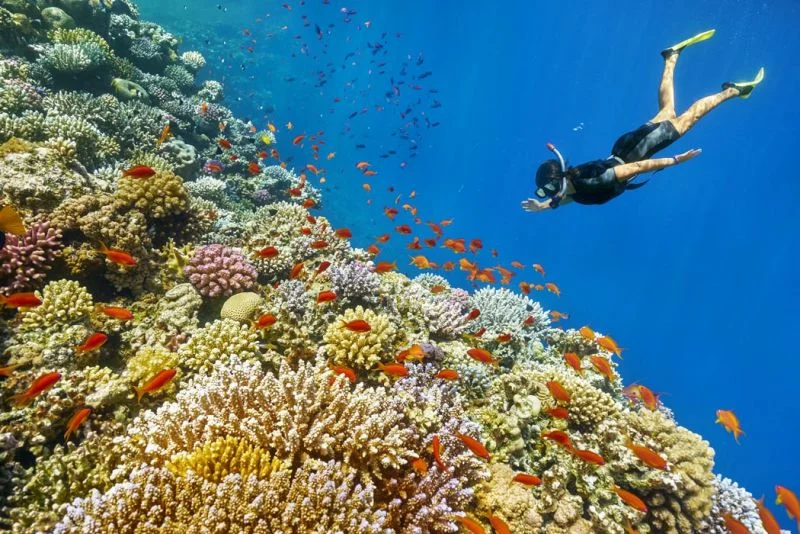 Taba Heights Golf Course

The Taba Heights Golf Course has the longest championship hole in Egypt.
The 14th is 640 yards and is a challenge to the very best golfers in the world – and perhaps you too!
On the northern tip of the Gulf of Aqaba, you can enjoy a round against a backdrop of the dramatic Sinai Mountains and the sparkling Red Sea.
Even if you are not up to championship standard yet, the club offers driving ranges and high-quality coaching whether you are a total beginner or more experienced.
The bushes (often brooms) you'll see in rocky outcrops have root systems that have developed to find – and store – precious water.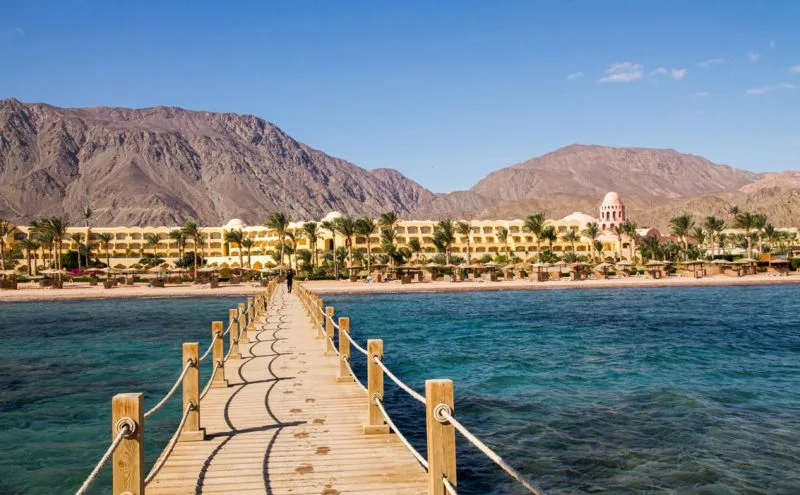 Travel Experience Since 1955

Memphis Tours is one of the pioneers which have great impact on travel industry for more than 55 years of experience.

Personalized Travel Services

Whatever your travel dreams, together we can custom-design the perfect itinerary with highly personalized services just for you

We Speak Your Language

A multilingual website offers content in 6 different languages English, Spanish, Portuguese, French, Italian and German

Flexibility to Change

We know how important it is for travellers to have the flexibility to change their itinerary due to some reasons or force majeure

Your Safety and Security

A professional will accompany the guests to all of the places; they will never be left alone to fend for themselves

High Quality Service

We do believe honestly that quality should come first and quantity would come later and our main objective focused on (Quality is our Top Priority)

Customer Service 24/7

We offer Customer Support 24 hours a day, 7 days a week by phone and email for questions about our tours and services

Support Sustainable Tourism

We are attempting to make a low impact on the environment and local culture, while helping to generate future employment for local people

Secure Online Payment

Our website is protected by the world′s most secure online payment system VeriSign Secure

Secure Website by MacAfee

Memphis Tours website is a McAfee Secure site that helps keep you safe from identity theft, credit card fraud and spyware