Hurghada to Cairo & Pyramids by Air
Hurghada to Cairo & Pyramids by Air
1 Day Trip
Make an Enquiry

Tour Highlights

Trip type : Private Tours
Trip runs : Everyday
Pick-up Location : Hotel in Hurghada
Return To : Hotel in Hurghada
Pick-up Time :
At the early morning your tour manager from Memphis Tours will pick you up from your hotel in Hurghada by a modern air conditioned vehicle to Hurghada Airport for your air tours to Cairo from Hurghada. Arrive to Cairo domestic airport where you will be accompanied by your Egyptologist tour guide to visit the famous Giza Plateau, home of Egypt's signature attractions to visit the Great Pyramids, which is One of the Seven Wonders of the ancient world including the Great Pyramid of Cheops, middle pyramids of Chephren and the little one of Mykerinos and mysterious Sphinx, the Father of Terror for the ancient pharaohs, the tour includes visit to the Valley Temple facing the great sphinx. Lunch during tours included. And then you will have the opportunity to learn about ancient Egypt and its culture, you will be transferred to visit the world-renowned Museum of Egyptian Antiques that was built in neo-classical style designed by the French architect Marcel Dourgnon which exhibits collection that now exceeds over 120000 masterpieces ranges from pre-dynastic era, Pharaonic era to the Greco-roman period in Egypt. Continue your day trip to learn about the religious part of Egypt because you will have the chance to visit the Christian heritage in Coptic Cairo including some of the early religious monuments of the city such as the Hanging Church or the suspended church this basilica church was named for its location on top of the south gate of the Fortress of Babylon the church became the center of the Christian Church of Egypt, afterwards you will be able to enjoy an evening of shopping at the Khan El Khalili famous Bazaar and old market in Cairo. Spend free time in Cairo, then you will be transferred to Cairo airport to fly back to Hurghada where you will be driven back to your hotel in Hurghada for an enjoyable overnight stay.
What's Included:
Return flight from Hurghada
Tour to Giza pyramids and Sphinx
Tour to Egyptian Museum, Old Cairo
Shopping through famous Bazaars
Service of professional english-speaking tour guide
Entrance fees to the sights
Lunch at quality restaurant
Bottled water and soft drink
Pick up service from hotel and return
Assistance of our personnel during tours
All transfers by air-conditioned vehicle
All services charges and taxes included
What's Excluded:
Personal spending
Optional activities
Tipping
Prices per Person
Tailoring your trip

Call a specialist on
+2 0100 60 57 666
This is a sample itinerary
and can be tailored by our passionate and dedicated Tour Consultants to suit your specific requirements and needs
Egypt Weather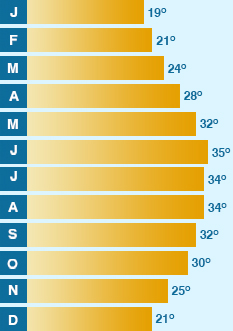 Average Temperature
Prices per Person
Tour and Prices

Tour price currency is set to USD but you can pay in Euro or British pound.The prices quoted per person per tour all inclusive and prices are always updated to ensure you receive the lowest price possible. Once your tour is confirmed we guarantee the price will not be changed.



Children Policy

0 - 05.99 Free of Charge
6 - 11.99 pay 50% of tour price
12+ pay full tour price as per adult person
If your tour includes airfare then an extra charge for child rate may apply.



Deposit and Balance of Payment

A down payment (25%) will be required when confirming your booking as requested and can be paid by credit or debit card (Visa / MasterCard) via Verisign Secured payment system on our website. The balance of payment (75%) will be required on arrival / pick up, to be paid to your tour director by credit / debit card or in cash.



Tour Voucher

After your tour is confirmed we will email final confirmation and voucher to print and bring with you. Details will include contact numbers of your tour operator and customer care and additional information for your convenience.



Cancellation Policy

Memphis Tours does not charge a cancellation fee for tours and excursions cancelled for 'force majeure' reasons such as volcanoes, earthquakes, or reasons beyond control. If cancellation happens due to personal or business reasons and Memphis Tours has already incurred costs on your behalf, these costs will be transferred to you.
1- What are the formalities for entry to Egypt?
- You need a valid passport (valid for at least 6 months after the end of your stay) and a visa to enter Egypt, for which a fee is payable. According to your country of origin, you can check for specific regulations and obtain your visa either from Egyptian Diplomatic Bodies abroad or at any of the Major Entry Ports When you arrive.
- Visitors entering Egypt at the overland border, to visit Gulf of Aqaba coast and St. Catherine, can be exempted from visa and granted a free residence permit for fourteen days to visit the area.

2- Is it a safe destination?
Egypt is a safe destination
- Crime in Egypt is minimal due to the religious culture. Like every country in the world, there are always precautions to take when carrying valuables on the streets. Security is good and there are specially trained Tourist Police, who can speak English and they are always nearby upon your request.
- The main Nile Valley sites are protected by the police. In Cairo, too, the police are always close at hand. In the Red Sea resorts a constant but discreet guard is maintained, and security measures have been strengthened at Sharm el-Sheikh.

3- When is the best season to go?
- Between November and March: daytime pleasantly warm; cool evenings and nights. Daytime temperatures: 20-25°C (77°F) in Cairo, 24-30°C (86°F) in Luxor, 22-32°C (89.6°F) in Aswan.
- June to September: The hottest months with,very little shade. Sunglasses, sunscreen, a hat and a bottle of water are essential. Temperatures 25-35°C (95°F) in Cairo, 30-40°C (107.6°F) in Luxor, 31-40°C (107.6°F) in Aswan.
- In April/May and September/October: Milder temperatures, ideal for touring the country.
- On the Nile: December to February is the high season for cruising. In March/April and October/November, things are less busy and the temperatures are mild.
- On the Red Sea: all year round destination

4- Can credit cards be used without any difficulty?
- Credit cards and travellers' cheques are accepted in the main hotels and large stores. Most tourist shops also accept foreign currencies. It is essential that you inform your bank that you are travelling to Egypt so that you can access your cash overseas.

5- Currency and exchange rate
- The national currency is the Egyptian pound (EGP), known as the guineh in Arabic. It is divided into 100 piasters (irsh in Arabic). There are ATMs in the main towns and in certain hotels.
- Money exchange service is easily available through banks and certain bureau. You can also use money change service on the web.

6- What if I have a problem?
- Complaints should be made to the Tourist Police. For assistance, contact your agent, guide or hotel reception

7- Where can I get tourist information?
- Local information offices provide information, brochures and advice to tourists.
- The list of the local information offices is available on this website in: Organize your trip/ On the spot.

8- Can I use my laptop in Egypt?
- Taking a laptop on vacation to Egypt is easy.
- A lot of hotels provide free high-speed Internet access and you will find Wi-Fi hotspots in the main towns.
- Pack an Internet connection kit that contains a spare phone cord, an extra Ethernet network cable, a phone adapter and a surge protector.
- And prepare for differences in electricity. You will need a 2 pin type adapter (recommended to bring with you) to accommodate type "C" plugs in Egypt. Check the voltage capacity of transformer block on your laptop. If it cannot handle 220 to 230V, buy a new transformer.
Section Two: Travelling to and within The Country
1- Which airlines fly to Egypt?
- Various international airlines, including EgyptAir, as well as the main charter companies, fly to Egyptian airports: Cairo, Alexandria, Luxor, Aswan, Hurghada, Sharm el-Sheikh, Taba, Saint Catherine, Burg el-Arab, Asyut.

2- Are internal flights safe?
- With the increase in the number of airlines operating in Egypt, safety controls have been strengthened.
- In line with directives issued by the Egyptian Directorate-General of Civil Aviation, from now until the end of 2008 all airlines, when renewing their airworthiness certificates or waiting for a new license, must meet the international safety standards published by IOSA (new IATA standards), or their licenses will be withdrawn.
- No aircraft more than 15 years old is allowed to fly.
- Charter companies sell tickets at foreign tourist offices, and have recently begun to sell direct to individual travellers.
- Also, Egypt air is now Star Alliance

3- Is it easy to rent and drive a vehicle?
- The traffic is dense in the main cities. And you need to have international license to drive. In the cities, it's best to take a taxi. For day trips, hire a car with a driver. In the desert, off-road driving is not recommended. It's better to go with a guide.

4- What is the best way to travel long distances?
- Flying is the quickest way to get to the main tourist locations.
- Egypt Air, the national carrier, has a very effective domestic flights network, which links most of the tourist cities in Egypt.
- Inter-city buses and trains are cheaper.
- You can travel by train to visit Middle and Upper Egypt (south of Cairo).
- An excellent express train service can be found between Cairo and main cities. For Long distance trip to Upper Egypt, the sleeper train is recommended.
- There is also an extensive network of long distance air conditioned coaches.

5- What is the best way to get around in Cairo and other large cities?
- In towns, taxis are an easy way to get around, and in Cairo there is also an underground Metro rail system. In Sharm el-Sheikh, only by taxi.

6- What is the best way to visit the major attractions?
- Egypt boasts an assortment of magnificent monuments and historical attractions. Some of the must-sees are in Cairo that being the the Pyramids and famous Egyptian Museum of Antiquities. Other locations of historical interest are Alexandria, Karnak and Luxor Temples and the Valley of the Kings. In order to make the most of your trip, it is important to plan ahead for your stay.
- If you are not travelling as part of a group, you can organize your route when you get there with agencies in Cairo or Luxor, or an option of hiring a car with a guide.

7- How can I avoid queues at the entrances to tourist sites?
- For group visits, by booking passes and entry tickets in advance. The best time to visit the Cairo Museum is in the afternoon.

8- What type of clothes should I wear for sightseeing?
- When sightseeing, wear light cotton clothing, and remember your hat, sunscreen and sunglasses so you can cope with the conditions. When visiting religious buildings or walking around town, dress correctly. Take off your shoes before going into mosques. Women must cover their heads, shoulders and legs.

9- Is it easy to take photos?
- Visitors can take photos freely except in some restricted areas e.g. airports and ports, military areas. Some museums and historic sites restrict photography to protect artifacts and may charge a fee. When in doubt ask.
Section Three: Holidays and Tours
1- What is the ideal length of an Egyptian tour?
It is impossible to make a full tour of Egypt in a single trip.
One-week tour:
- Brief visits to the main sites: Cairo, the pyramids, Luxor, the Valley of the Kings, the temples of Luxor and Karnak, Aswan, Abu Simbel.
- Cruise on the Nile or a stay on the Red Sea coast or on the Mediterranean coast.
Two-week tour:
- Visits to the main sites, cruise for a few days on the Nile, plus seaside extension or an excursion to the oases.

2- What is the best plan for a family holiday?
- Egypt offers a variety of options: seaside holidays on the Red Sea or Mediterranean North Coast, tours mixing cultural and seaside visits, cruises, etc.
Also a very wide range of activities suitable for children and young teenagers: visiting theme parks or kids clubs in many resorts or enjoying plenty of different sporting activities (swimming, snorkeling, scuba-diving, sailing, hiking, kite surfing, windsurfing or attending special schools for golf & diving). Babysitting service is available in many hotels.
- The perfect choice are Sun and fun seaside vacation Holidays on the Red Sea, in club hotels, resorts or holiday villages (all-inclusive) are becoming more and more popular
- The classic formula: 8-day/7-night Nile cruise (all-inclusive), or Lake Nasser cruise.(Please be aware that some Nile cruises do not allow children under 6 years of age).
- Mixed cultural and seaside programs lasting 15 days/14 nights fit in well with the school holiday period.


3- What is the best plan when travelling as a group?
The classic discovery tours offer:
- Visit to Cairo and the Pyramids, followed by a cruise on the Nile with visits to the Temples and Tombs at Luxor, Temples at Esna, Edfu and Kom Ombo, Aswan and the Temple of Abu Simbel (by bus or plane)
- Lake Nasser cruise with visit to the Temples at Abu Simbel.

4- What are the advantages of a cruise?
- A cruise is an excellent way to explore ancient Egypt on board a modern boat along the charming River Nile. This is the best way to soak up cultural experiences in the Nile Valley.
- Cruises include transfers from Cairo to Luxor (by air), then from Luxor to Aswan (by cruise ship), with visits to the various sites: Temples of Luxor and Karnak, the necropolis at Thebes, Temples at Esna, Edfu and Kom Ombo and Aswan along with the Temple of Philae. At Aswan, you can take a trip on the river in a felucca.
- Travel from Aswan to Abu Simbel is usually by air, so not all tours include a visit to Abu Simbel.

5- What is the best way to discover the Nile?
The best plan is a cruise in a Felucca. These smaller yet spacious boats with their white sails are the traditional form of transport, and let you get closest to the river and its timeless banks. They offer superb views of the Temples from the river, local cooking and music, etc.
- 2 hours lunch or dinner cruise in Cairo including oriental music and typical Egyptian food
- Mini-cruise or excursion by Felucca at Luxor and Aswan.
- Felucca/camel tours around Aswan offering camel rides across the dunes and visits to Nubian villages.
- Day Cruise from Luxor to Dendara includes excursion & Lunch (pre-reservation is a must)

6- Planning a luxury holiday?
- The variety of ideas for luxury holidays is endless. Upmarket charm and luxury are on offer. Choose your own package with accommodation in luxury hotels steeped in history or with views of the Pyramids, and the choice of cruising on one of the top-of-the-range cruise ships that have been restored or built in suitably old-fashioned style. Pamper yourself in one of top notch spas or sailing the red Sea on your own yacht,even golfing on the sea shore

7- What program would suit a small budget?
- Egypt offers packages to suit everyone's desire and all budgets. You can significantly reduce costs by opting for a cruise package on the Nile with seaside extension, or an "all-inclusive" stay on the Red Sea coast.
- For a full cultural tour of 12 days or more, with guide, you should allow for a larger budget.
- Your budget will also vary depending on the class of hotel you choose.
- And finally after all of your splendid experiences in Egypt, you will definitely think about the real value for money you will experience.

8- What's a good itinerary for my first visit to Egypt?
Your first visit to Egypt should concentrate on visiting the 'must see' sites:
- The pyramids at Giza and the Sphinx
- Egyptian Museum in Cairo
- Valley of the Kings in Luxor
- Temple of Abu Simbel
- Temple of Philae in Aswan
- A traditional Nile cruise from Aswan to Luxor is an excellent way to see the most of ancient Egypt and then continue on to the Red Sea coast including Hurghada with its scuba-diving sites and its resort Hotels. Ideal for family holidays. (4 hours from Luxor by car)

9- What should I do on my second visit?
Go beyond the popular tour routes:
- Go north to the Mediterranean coast, to Alexandria with its museum and library, its Greek and Roman ruins, Fort Qaitbey - site of the ancient lighthouse (Pharos) of Alexandria - and nearby, the seaside resorts of Marsa Matruoh and Ras el-Hekma.
- The oases and the White Desert: Siwa (starting from Marsa Matruoh or Cairo), Bahariya, Farafra, Dakhla, and Al-Kharga.
- Fayoum and Lake Qarun to the south of Cairo.
- In Upper Egypt: travel by felucca to discover the area around Aswan, the museum and Nubian villages, the Aga Khan mausoleum, and cruise across Lake Nasser to Abu Simbel.
Take the time to visit the museums more thoroughly: the Archaeological Museum in Cairo, Mummification Museum in Luxor, and so on.

10- What is a good itinerary for exploring the northwest of Egypt?
The 430 km of Mediterranean coastline (between the city of Alexandria and the Libyan border) and the Western Desert have plenty of interesting archaeological and historical sites. This region is being fully developed for tourism.
The international airport at El Alamein, 104 km (65 miles) west of Alexandria, is driving the rapid development of the seaside complex at Sidin Abd el-Rahman, while the airport at Marsa Matruoh, 60 km (37 miles) west of Alexandria, serves this part of the Mediterranean coast.
- Seaside activities: Watersports and diving (on wrecks dating back to the time of Alexander or explore the underwater monuments)
- Sightseeing: the city of Alexandria; the oases of the Western Desert, particularly Siwa Oasis; safari trips into the desert to explore the White Desert oases.

11- Where can I go for my honeymoon in Egypt?
- There are several possibilities for honeymooning in Egypt.
- Ancient Egypt is a land of endless fascination, romance and exotic charm.
- You can experience the magic of the pyramids at sunset, the awe inspiring monuments at Abu Simbel and the majesty of a cruise on the Nile.
- Take a jeep safari through desert wilderness, snorkel in the famous Red Sea, take an incredible balloon ride over the Valley of the Kings and bargain for souvenirs in bustling local markets. All this is combined with some of the finest hotels steeped in history, unique in design, and offering the best in Egyptian hospitality.

Section Four: Accommodation
1- What accommodation is available in Egypt?
- Egypt offers a wide range of hotel accommodation that goes from deluxe, simple camping, echo lodges to budget even you can have your own property or rent villa.
- Five-star hotel chains: Hilton, Sheraton, Intercontinental...
- Historical hotels: Mena House, El Salamlek, Old Cataract...
- Nile view hotels
- Very luxury hotels: Four Seasons, Marriott...
- Boutique hotels such as Mudera in Luxor
- Echo lodges such as Basata in the Red Sea
- Camps in Dahab and Newbie
- Eco-friendly resorts such as El Gouna
- Resorts with Golf facilities such as JW Marriott in Cairo
- Residential Tourism in Red Sea and North Coast
- For more information or booking, visit the Egyptian Hotel Association website: www.eha.org.eg - The Minister of Tourism has recently launched new regulations for the classification of hotel's grades. This will lead to an equitable market distribution between different grades of hotels.

2- Which are the finest luxury hotels?
Historical hotels:
In Cairo: the Marriott Hotel, a former palace built for the Empress Eugenie, converted to a luxury hotel with casino. It is considered one of the finest hotels in the world.
Also in Cairo, the 5-star hotel Mena House.

Nile view:
- In Aswan: The Old Cataract, built in 1886 in the Victorian style, is famous for its terrace overlooking the Nile. It is a 5-star Sofitel.
- In Luxor: on an island in the Nile, the Movenpick hotel "Jolie Ville". - And the Winter Palace (The Winter Palace and Cataract Hotels in Luxor and Aswan were famous for hosting Agatha Christie who wrote her novel 'Death on the Nile' whilst staying there).

Red Sea Side:
- At Dahab, the 4-star Meridian Resort opened in May 2006 after renovations.
- At Taba, a seaside resort north of Dahab, the new 5-star Movenpick deluxe resort: 434 rooms, suites and bungalows with sea and mountain views, sports centre, dive centre, tennis courts and conference centre. And there are other luxury hotels in Taba Heights.
- El Gouna, north of Hurghada, is an upmarket seaside resort with a marina, 18-hole golf course, water sports and dive centers, with a number of hotels. The major international operators have opened several 5-star hotels. There are also villas available for rent.
- In Hurghada, the Sahl Hasheesh and the Cascades.
- Port Ghalib in Marsa Alam

Mediterranean hotels:
- In Alexandria: the Four Seasons, the El Salamlek Palace Hotel and the Hilton Borg El Arab

The major hotel chains have opened luxury hotels in Cairo and Luxor, and at most of the main tourist sites.
Section Five: Sport Activities and Business Tourism
1- Where are the best diving spots in the Red Sea?
The best diving spots are found in:
- Dahab and the surrounding area: Blue Hole, the Canyon, the Islands;
- Sharm el-Sheikh and the surrounding area: End of the Road Reef;
- Ras Mohammed: Ras Ghozlani;
... and along the coast:
- Near Hurghada: Sha'ab Abu Ramada;
- Giftun islands: Carless Reef;
- Al-Quseir and the surrounding area: Green Hole, Beit Goha, Sirena Beach Home Reef.
Professional diving clubs, run by qualified instructors (PADI or CMAS), are open all year round and offer introductory or recreational dives (limited to a depth of 30 metres). You may need a medical certificate. But you can also see plenty of interesting things from the beaches, just using a mask and snorkel.
Many hotels provide dive centres run by outside contractors, who are in turn supervised by the Egyptian authorities. This is the best guarantee of safety, because in the interests of good-quality conservation of Egypt's underwater environment, the government has put a strictly regulated regime in place.
2- Where can I play golf?
If you haven't booked a golf theme holiday, you can still play golf once you arrive. The big hotels offer daily services, (including a shuttle service), which are also available to guests who aren't staying with them.
There are 17 golf courses in Egypt:
1 Alexandria Sporting Club
2 Porto Marina El Alamein
3 Katameya Heights Golf & Tennis Resort
4 Gezira Sporting Club
5 Solaimaneyah Golf City
6 Dreamland Golf & Tennis Resort
7 Mena House Golf Club
8 JW Marriott Mirage City Golf Club
9 Amarante Golf City
10 Luxor Royal Valley Golf Club
11 Stella Di Mare Golf Resort
12 El Gouna Golf Club
13 Madinat Makadi Golf Resort
14 Steigenberger Al Dau Resort
15 The Cascades Golf & Country Club
16 Taba Heights Golf Resort
17 Maritim Jolie Ville Golf & Resort
3- How can I go hiking or trekking in the desert?
- Specialized local agencies and the main hotels in Cairo, Red Sea, Sinai, organize 4 x 4 discovery excursions to Sinai and to the oases in the western desert.
4- Does anyone offer spa or golfing holidays?
- A number of luxury hotels have health spas and golf courses.
- These combined holidays are popular with a steadily growing number of tourists and cater well for business tourists.
- Worthy of particular note is the 5-star luxury resort La Residence des Cascades at Soma Bay (Hurghada), which combines a golf course with a thalassotherapy centre known as "The Cascades Hot Sea Baths".
Section Six: Not to Be Missed
1- What should I not miss during my cultural holiday?
* Egypt Cradle of Civilization
- Traditional Nile Cruise between Luxor and Aswan
- Giza: the Pyramids and the Sphinx, the last remaining wonders of the ancient world. The site at Saqqara (the first building in the history).
- Temples in Karnak and Luxor, on the east bank of the Nile; on the West Bank: the Valley of the Kings and Valley of the Queens, Valley of the Nobles,Valley of the Artisans (Deir al-Medina), the Temple of Hatshepsut,Temple of Medinat Habu, the Colossi of Memnon and Ramesseum.
- The valley sites: Esna, Kom Ombo, Dendara, Abydos.
- Aswan and Elephantine Island, the Temple of Philae and the Temples of Abu Simbel.

In Cairo:
- trip to Old Cairo: the earliest Christian churches, the Coptic Quarter and its museum; El Fustat Market
- the Muslim Quarter, the Mosques, Fatimid Mausoleums, and the Souk (market) of Khan El-Khalili
- the Citadel of Saladin and the view over the city from the top of its ramparts
- the Archaeological Museum in Cairo.

In Alexandria:
- The Greek and Roman ruins, Roman Theatre
- Explore Qaitbey fortress
- Take a mysterious journey down 115ft into the catacombs of Kom ash-Shuqqafa(El Alamien Cemeteries)
- Monasteries of Wadi El Natrun
- The Western Desert, the ruins at the Oases of Siwa, Bahariya and Farafra.
- In Eastern Desert Sant Paoulo, Sant Antonio

In the Sinai: travel to the top of Mount Moses and St. Catherine's Monastery.

2- What should I not miss on my seaside and diving holiday?
On the Red Sea:
- Sharm el-Sheikh on the Sinai coast, a seaside resort renowned for the beauty of the surrounding countryside, the quality of the hotels available, and its internationally famous diving sites.
- Spend a day on a boat to Ras Mohamed National Park
- Hurghada: for its beautiful beaches, the riches of its underwater scenery and the choice of accommodation, including hotels and tourist villages equipped with superb swimming-pools. Diving in the islands just off the coast.
- Enjoy the underwater beauty with your children on the Glass Bottom Boat adventure
- El Gouna: a new seaside resort 25 km (25 miles) north of Hurghada, day-trips, boat trips on the canals, and much more.
- Play golf on the shore of Red Sea in Taba Heights

On the Mediterranean coast:
- Marsa Matruoh, a seaside resort with pleasant summer temperatures and plenty of water sports.
- The beaches near Alexandria: diving on ancient wrecks. Take a yacht tour in Porto Marina

3- Which are the best sites to explore, apart from the traditional tour circuits?
In the west of Egypt, everybody wants to see the oases. 4x4 excursions take you on day trips to explore the oases, starting from Cairo to the nearest oases Al Bahariya , or about 5 hours from Alexandria to visit Siwa Oases. You can opt to stay there in an echo lodge or safari camp.

- The principal oases, Siwa, Bahariya, Farafra, Dakhla and Al-Kharga, are vast palm groves in the middle of the desert. They harbor numerous springs, streams, lakes and pools. Their isolation means that the Bedouin culture (e.g. at Siwa) has been preserved, along with interesting archaeological remains from the Pharaonic, Greco-Roman and Christian eras, many of which are still being excavated.

* Wonderful excursions and hikes with camel rides are available in the Jebel Uweinat and on the Gilf Kebir plateau, across the great Sea of Sand (to the southeast).
- 100 km (60 miles) south east of Cairo, the oasis of Fayoum has become known as a result of the discovery of funerary portraits painted on mummies dating from the Greco-Roman period. Many remains from the Pharaonic period can be found in this area.
- 20 km (12.5 miles) away, Lake Qarun is surrounded by a very fertile agricultural zone, well provided with facilities for welcoming tourists. Tourist villages and hotels offer starting points for excursions to the oases and waterfalls of Wadi el-Rayan. Activities: fishing and bird-watching.

4- Which locations can I visit in the Sinai?
- Moses Mountain, Saint Catherine's Monastery, the Ras Mohammed National Park, Nabq National Park, Serbat El Khadim ,Coloured Canyon near Nuweiba. It is also possible to go hiking and climbing in the unspoilt mountain ranges.

5- Where are the finest beaches?
- On the Red Sea and in the Sinai.
- Along the Mediterranean coast, there are an increasing number of resorts along the Marsa Matruoh road, Porto Marina, SidiAdb El Rahman.
Section Seven: Discover the Real Egypt
1- Where can you find authentic Egyptian cuisine?
- Egyptian Dishes are very delicious and moderately spiced, with a wide range of choices to suit all tastes and budgets, try; stuffed pigeon with rice, grilled meat Kebab and Kofta or Molokhaya soup with Fresh Baladi (typical Egyptian bread). " Ful" and Falafel " taameya" sandwiches are to be found everywhere. Fresh Sea food makes perfect dishes in coastal and Nile cities as well. There is a wide variety of desserts for all occasions. Vegetarians can easily find something suitable too.

International Cuisine is also easily founded in Egypt.

In Alexandria: Mohammed Ahmed, Kadura, Abu Ashraf, Zephyrion (Abu Qir beach).
In Cairo: Felfella, Samakmak, Abu Sid.
In Luxor: El Soufra , Peace Abuzeid.
In Aswan: Al-Masry.
In Sharm el-Sheikh: Fish Restaurant.

2- Where can I have fun when the sun goes down?
- In the seaside resorts of Hurghada, Na'ama Bay in Sharm el-Sheikh.
In Cairo: bars in the Zamalek and Mohandissen districts and along the Mediterranean Coast in Alexandria and Agami.

3- Where are the best places in Cairo to enjoy the genuine Cairo atmosphere?
- The cafes in the small streets of the town centre: ,Fishawy, Horreya...
The old cinemas: the Metro, the Radio, Diana Palace.
Cairo stadium, during the football season (from September to May).

4- How can I book a Nile cruise once I am in Egypt?
- We offer cruises combined with tours of the main attractions, from Luxor, Aswan or Abu Simble. Possibilities include a trip on a Felucca, a trip along the Nile at sunset, or a several-day cruise (minimum 5 people). You can also have a two hour-Cruise and enjoy Egyptian Cuisine along with Folkloric dance in Cairo

5- What souvenirs should I bring back?
- Egypt has a wide range of local handcrafts reflecting the spirit of a land which is steeped in history including (no e.g;) blown glass, pottery, jewelry, papyrus, carpets, leather goods, Scarves, Cotton textiles, Alabaster, perfumes and spices ,gold and silver jewels and semi-precious stones. Bedouin embroidery from the Sinai.

6- Where are the best places to shop?
- For craft goods and clothes, go to the Souks (traditional Markets), or to shops run by organizations that support traditional craftsmanship:

In Cairo, go to the town centre shopping centres, the Nomad and the Egypt Craft Centre, the fine boutiques and the "Souvenirs" Souk in Khan al-Khalili street or El Fustat in Old Cairo
Luxor Souk: spices, fabrics, traditional souvenirs
Aswan Souk: Nubian baskets, shawls embroidered in Aswan.
In El Arish: Bedouin crafts, jewelry.
In Alexandria, El-Attarine Souk, which specializes in ancient objects and antiques. (Genuine antiquities are not allowed to leave the country)
1- Will I face any type of health problems in Egypt?
Many travellers visiting Egypt, especially for the first time, may experience some stomach ache or cramps. This could happen due to the ingestion of some food that the tourist is not use to or due to drinking the tap water. Drinking bottled water is highly recommended for tourists visiting Egypt. Local pharmacies always have good supplies for stomach upsets although it is recommended that you pack some supplies to bring with you.

2- Are the medical services in Egypt adequate?
Medical services in Cairo, and many other major cities like Alexandria and Sharm El Sheikh, are adequate especially in emergency cases and especially in the private sector hospitals. A cash deposit is usually required for admissions. However, if it is a case of emergency, they will take care of the case as a priority
Moreover, the ambulance service has greatly improved lately in Egypt and they come very quickly after being called.
Pharmacies usually open from 10 in the morning till 10 at night and the pharmacists are usually highly educated, know English, and quite helpful.

3- Can I bring my pet, dog or cat for example, with me to Egypt?
Yes, this is possible. However, all animals or animal products must be declared at the point of entry from overseas. Moreover, cats and dogs must have a valid rabies vaccination certificate and a veterinary certificate from their country of origin.

4- What is the time zone of Egypt?
Egypt is two hours ahead of GMT and six hours ahead of Eastern Standard Time. If it is 12 at noon in Cairo, it is 10 a.m. in London, 11 a.m. in Rome, 6 a.m. in New York, and 8 p.m. in Sidney. However, the clock often changes by 1 hour ( back or forward) due to certain religious festivals.

5- What is the climate in Egypt like?
Although the Northern Coast of Egypt and the Nile Delta have a Mediterranean Climate with an annual rainfall of seven inches, it rarely rains in Cairo and further to the South. Summer days in Egypt can get very hot with the temperature reaching 100F. On the other hand, nights, either in the summer or the winter, have (no 'a') pleasant weather. Overall, the best time to visit Egypt would be in the winter because of the milder climate.

6- What are the business hours in Egypt?
In Egypt, there are no fixed business hours as the working hours of the public facilities are totally different than the private sector.
Banks: in general open from 8 30am in the morning until 2pm. Some branches will stay opened until 5pm in the afternoon. A number of branches situated inside hotels may open until 8pm in the evening. All banks are opened everyday except Friday, Saturday, and during the public holidays
Private shops and facilities: Usually open from 9 or 10am in the morning until 10pm at night. Some shops, restaurants and cafes may still operate until the early hours of the morning with some staying open 24 hours. The private shops and restaurants usually open on Fridays and Saturdays.
Museums: Open from 9am in the morning till 4 or 5pm in the afternoon. Some museums, like the Egyptian Museum of Antiquities open for an evening period from 4 till 9pm.
Historical sites: The Pyramids and the Pharaonic Temples of Luxor and Aswan open from 8 or 9am in the morning until sunset and are open 7 days a week.
Hairdressing, dry-cleaning, and ironing shops close on Mondays

7- Is it safe for travellers to walk around the streets of Egypt?
Away from the risks of air pollution and traffic, Egypt is one of the safest countries in the world in any time in the day or the night. Mugging and aggravated assaults, which are common in the west, rarely happen in Egypt.

8- Is it easy to rent a car in Egypt?
In order to rent a self-drive car, the tourist has to be above 25 years old and has an international driving license. There are car rental services almost in every hotel in Egypt. There are also many private car rental companies in many neighborhoods in major cities like Cairo, Alexandria, Sharm El Sheikh, Hurghada, and Luxor.
Tourists can also hire cars with drivers all taxis by days and the prices are quite negotiable.

9- What is the traditional dish of Egypt?
Although "Ful", the fava bean stew, is considered to be the traditional dish in Egypt, which is the equivalent to hotdogs and hamburgers in the United States and fish and chips in England, the most important item in the meal of any ordinary Egyptian household is bread, which is not called "Khobz" like all the Arabian countries but it is named "Eish" or life as a reflection of how important bread is for the Egyptians.
Away from Ful and Falafel, the most famous and popular dish in Egypt, especially for breakfast, there is also the "Koshary" which consists mainly of rice, macaroni, lentil, garlic, spices, and tomato sauce. This dish was originally brought into Egypt with the Indian soldiers during World War II. Afterwards, the Egyptian have added many components like macaroni and tomato sauce

10- Is it safe to eat street food in Egypt?
Generally speaking, it is always recommended for the tourists to ask their tour guides or hotel receptionists about the best and cleanest places to eat in Egypt. There are many famous restaurants and shops that sell traditional Egyptian food that is fresh and clean.
Like all major cities around the world, cities in Egypt like Cairo, Alexandria, and Luxor offer a wide variety of street food from dawn until late at night. Many Egyptian men have their breakfast in the street before going to work and the meal usually consists of Ful, Falafel, bread, and sometimes fried eggs or potatoes.
At night, many street vendors sell the traditional Egyptian nuts; "Leb", the roasted melon seeds, "Tirmis", the lupin seeds, and many other nuts that are known in the west.
Many shops around major street sells different sandwiches especially the Shawerma, the Turkish meat sandwiches that are better known in the west as the doner Kebab, slices of lamb that are stacked and broiled vertically.
There is also the "Feteer", the traditional Egyptian pies, which are filled literally with anything including sugar, cream, honey, custard, fruits, minced meat, hotdogs, and different types of cheese, Shawerma, seafood, tuna, salami, pepperoni, and many other ingredients.

11- What are the traditional drinks of Egypt?
Most Egyptians prefer to drink tea, Turkish coffee, Nescafe, and soft drinks as the most common drinks in Egypt. Moreover, the traditional drinks of the country would include traditional decoctions, which mean that the ingredients of the drink are boiled. These drinks are the same that the British used to drink beginning of the 19th century like cinnamon, Qerfa in Arabic, ginger, Ganzabeel in Arabic, fenugreek, Helba in Arabic, aniseed, Yansun in Arabic, and licorice root, Erk Sous in Arabic.
It is quite common to find many oriental cafes almost in every street in Egypt that offers all the traditional drinks and also the Shisha, the Egyptian traditional water pipes that come in many flavors.

12- Will I be able to buy alcohol in Egypt?
Many tourists prefer to bring their supplies of alcohol with them from their country when they visit Egypt. Travellers are allowed to bring 4 litres of alcohol with them when they arrive in Egypt. Moreover, travellers can buy 3 litres of alcohol from the duty free shop in the Egyptian airports or purchase them from any duty free shops that are located in major cities within 24 hours upon their arrival.
A number of shops in major cities sell the locally produced alcoholic beverages. The Egyptian beer and wine are especially very good and they are exported to many countries around the world.
Imported alcoholic beverages may only be purchased from hotels and high class restaurants and they are quite expensive. There are many bars and pubs in hotels that serve all types of local and imported alcoholic beverages and cocktails.

13- Are there good nightspots in Egypt?
Many hotels and resorts in major cities have night clubs, bars, and discos. There are also many other night spots away from the hotels especially in Sharm El Sheikh and Hurghada that are famous for having wonderful exotic night clubs and discos.

14- Are there gambling casinos in Egypt?
In some of the larger hotels in Cairo, Sharm El Sheikh, and Hurghada, there is usually a gambling casino that non Egyptians only are permitted to enter. This is why the tourist should have a passport stating that he is a foreigner and that he or she is above 18 years old to enter any of these casinos, which offer the usual games including black jack, baccarat, craps tables, roulette wheels, and slot machines

15- Is a good idea for tourists to rent bicycles in Egypt?
It would be very hard in fact to find a place to rent good bicycles in crowded cities like Cairo or Alexandria. Actually riding a bike, except in the early morning of Fridays, would never be enjoyable with the amount of traffic and the high air pollution in these cities.
In other cities like Sharm El Sheikh, Hurghada, Luxor, or Aswan, in the contrary, it would be quite pleasant to rent a bike and move around the city and enjoy the seaside or the riverside. Tourists would find many places to rent bikes for reasonable prices per hour or per day.

16- Is it recommended to have travel insurance before travelling to Egypt?
As travelling to anywhere in the world, it is always recommended to have full comprehensive travel insurance before travelling to Egypt which will cover all aspects of the trip.

17- Are the tour guides in Egypt highly educated, and do they speak good English?
Egypt has a faculty of tourism in the Helwan University in Cairo with a section specified for tour guiding. Moreover, in order to work in tour guiding in Egypt, the tour guide must obtain license from the Egyptian authorities approving his capabilities. This is why most of the tour guides in Egypt are university graduates, high educated, have long experience in guiding and in dealing with tourists, and speak a variety of languages

18- What are the public holidays in Egypt and is it a good time to visit the country?
Like any other country, Egypt has a number of public holidays; some of them are national while others are religious: Here is a list of the public holidays in Egypt
- The Coptic Christmas: on the 7th of January
- The Birth of the Prophet Mohamed Holiday: depends on the Islamic calendar
- The Egyptian Revolution Day: on the 25th of January
- The Easter Holiday: differs from one year to the other and usually takes place in the months of April or May
- The Sinai Liberation Day: on the 25th of April
- The Workers Day: on the 1st of May
- The Revolution Day: 23rd of July
- The first and second days of the Grand Barium: depends on the Islamic calendar
- The first and second days of the lesser Barium: depends on the Islamic calendar
- The Military Day Holiday: on the 6th of October
- Islamic New Years Eve: depends on the Islamic calendar


Additional Information

What about 'tipping' in Egypt?
Egypt has a reasonably strong economy, but in general, salaries are low for the general population. Tipping in Hotels, on Cruise boats and Tour Guides is regarded as highly respectful by the tourists as often, this is a major part of the Egyptian's income and contributes a great deal to their lives.
Egyptians are by nature, very friendly and helpful people, therefore any tips received are always highly appreciated and usually, in return,you will have received a valuable service from them.
It is suggested that you 'tip' at the end of your holiday, therefore paying what you consider to be a reasonable amount for the service you have received. Recommended small tips are between 2-10 Egyptian pounds. Larger tips ( for Guides or Boat/ Hotel staff at the end of your service is at your discretion).


Extra Travel and Holiday Tips
Egypt - What to pack?
Luggage:
Always double check your luggage allowance from the airline you are travelling with.
EgyptAir has a very generous allowance and meals included on board. However, many of the Charter companies flying in to Egypt have much smaller allowances and meals are not included. they often also charge additional taxes so please be aware of this!

Medical:
If you take regular medications,we recommend that you have an ample supply before leaving your country.Medicines are generally available without prescriptions in Egypt, however they may not have the exact medicine that you require. If you have any serious medical conditions that would require special treatment in an emergency, then it is advisable to get some kind of documentation from your Doctor to take with you.
Taking care in the sun- Even in low season when the heat is not so intense, it is still possible to burn in the sun, especially when there is a breeze off the sea or even the Nile. It is highly recommended that you have sun creams to cover your skin (at the right factor),and even more important, that you have 'after sun' lotion as this will cool down any burnt areas.

Extras:
2 PIN adapters for electricity connection
Mosquito repellents
Flat shoes for Temple/ site tours
Head coverings (caps/ scarves)
Cooling spray for tours
Sun glasses
For ladies- 1 pair of trousers/ longish skirt
Tablets / liquid for tummy upsets
Your Travel insurance Policy
Toiletries ( but limited to save on weight)

* You can save on your luggage allowance by not taking towels or too many toiletries. Towels and soaps; shampoos/ shower gels are provided in all Hotels and on Boats.

Double check your requirements before booking! - This is an important aspect of your holiday as certain restrictions may apply in different requirements for individuals. For example, many Nile Cruises have restrictions on ages of children allowed to travel on board. Also, bear in mind that sunbathing in certain places ( especially women's beach wear), may be frowned upon such as topless bathing as it is a different culture. Many Red Sea Resorts are very relaxed with foreigners sunbathing, but certain places are not so informal.

Did you know? - (some interesting facts!)
- On average, only an inch of rain falls in Egypt per year.
- Fly swatters made from giraffe tails were a popular fashion item in ancient Egypt.
- For ancient Egyptians, bread was the most important food and beer was their favourite drink.
* Models of brewers were even left in tombs to ensure that the deceased had plenty of beer in the next world.
* British monarch, Charles the II (1630-1685) would rub mummy dust on his skin, believing 'Greatness' would rub off.
* The Aswan High Dam generates enough electricity in 1 year to power 1 million televisions for 20 years!

Call a specialist on
+2 0100 60 57 666